I have a confession: I actually really don't like Instagram. Not only because it is a time suck, but also because I think it is slowly ruining all of us. (You didn't think I was going to go there, did you?) But hear me out—Instagram started as a good idea, a place to share your instant images with friends and family, but boy, has it changed. The platform is all about your best life (even if it's not close to reality), showing off, oversharing your family, and proving a point. The amount of people I see overthinking a single image and worrying about how many people engage with said image is sad, and I am certain it is creating massive amounts of insecurity and stress. Plus, whatever happened to living in the moment and really experiencing what's happening around you?
But Instagram still has it's place for me. It's a place I can connect with you and share some of our favorite bags and discover new designers! And I like that aspect of Instagram, I like seeing what you like and stumbling onto new accounts. In browsing my feed while on our PurseBlog account, I tend to get sucked in (ah, it's the worst, but in this case, it's the best too!) and find bags that catch my eye on different feeds. I've found brands that aren't on my radar—some are brand new to me, while others I know but I don't know, you know?
Since you are always asking for us to share new brands, I went down the rabbit hole of discovering new designers that I was pretty excited about. These are the 11 best handbag brands I've discovered on Instagram lately; let me know in the comments below which is your favorite!
1 / 11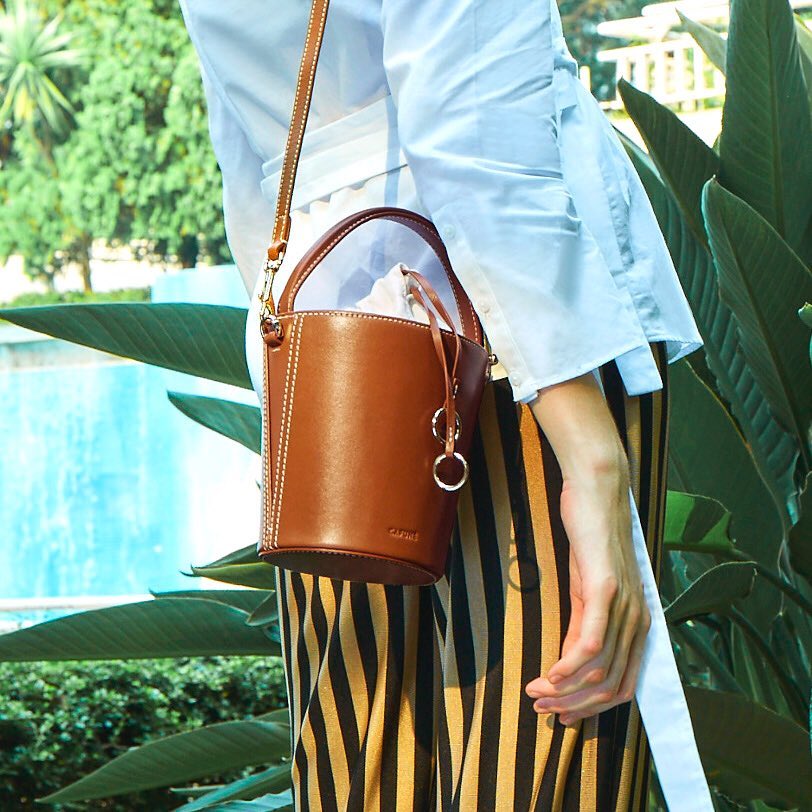 CAFUNÉ bags are luxurious yet understated and, overall, have a timeless appeal. I love the bucket bag in the image above—it's more structured than your usual bucket bag. There are a handful of designs, and like many on this list, you'll find that the brand goes by "less is more."
2 / 11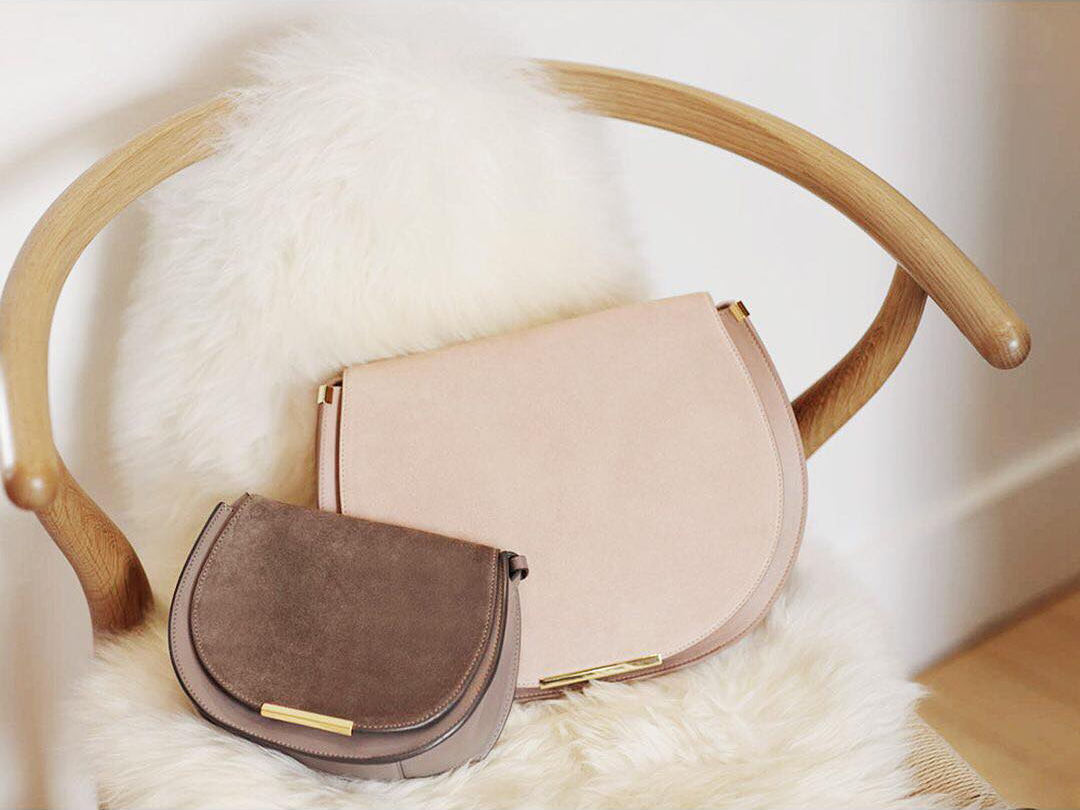 Truth be told, I've heard of Cuyana here and there for a few years, but it's always been on social media. I didn't follow the brand or watch much of what its doing, but I keep seeing it tagged on some other accounts I follow. The bags are simple and clean, I've read great things about the leather, and they're priced very reasonably. Cuyana's philosophy is "fewer, better" which aligns with the timeless collection. They have clothing as well, and it's easy and dreamy.
3 / 11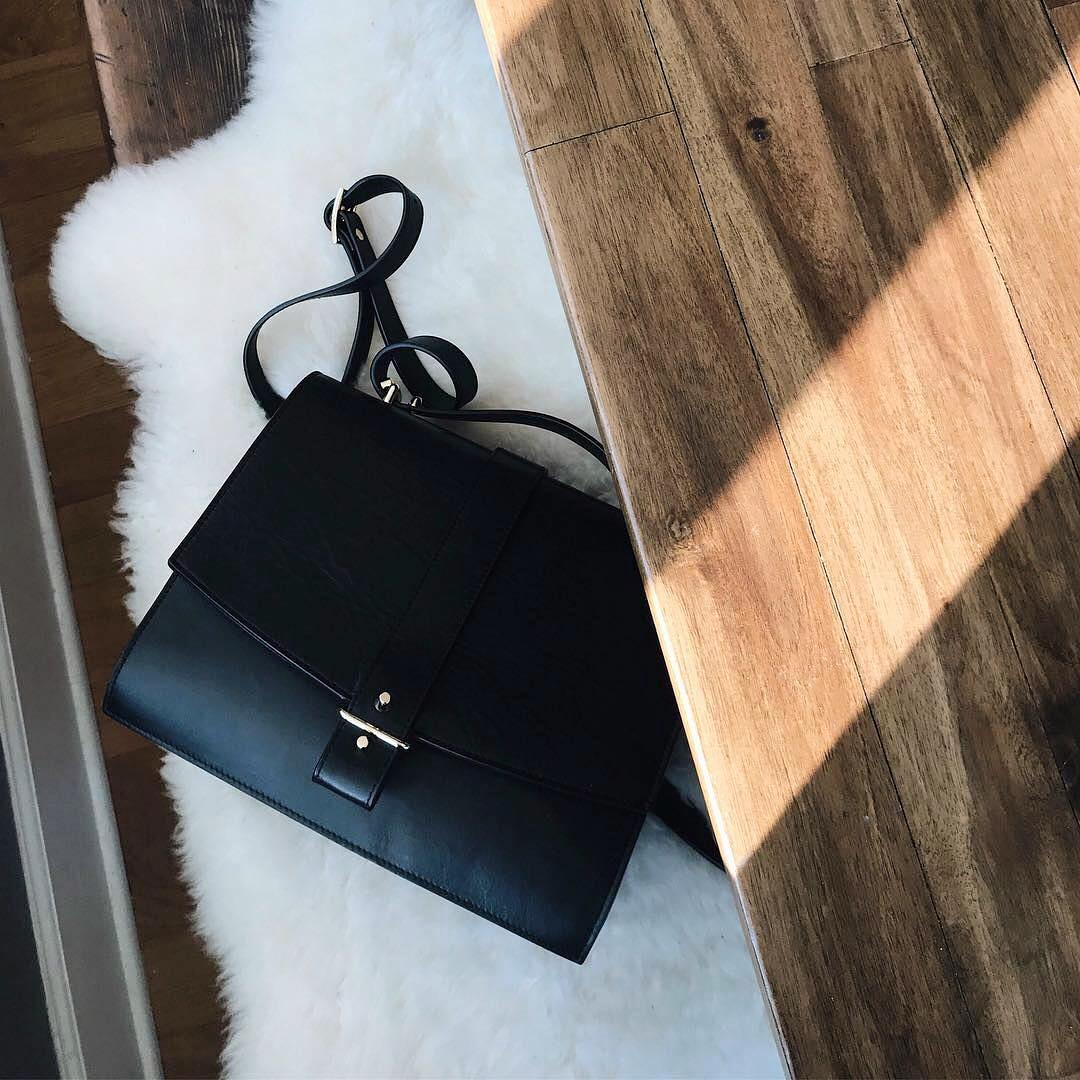 Founded by two brothers in 2011, the duo is a CFDA Fashion Incubator 4.0 Designer. The company, pronounced "harvest", is based in New York City, and its goal is to equip professionals in motion. The bags are simple and straightforward, while being different and cool. Prices are $650 and below.
4 / 11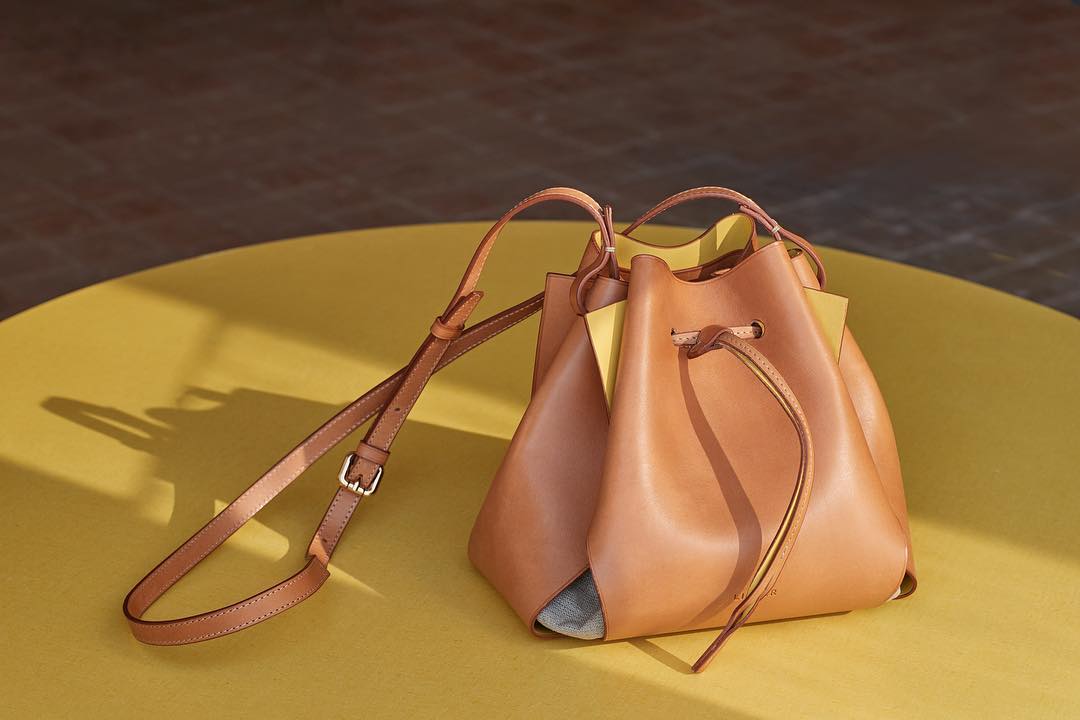 Fast Company profiled Linjer in an article titled, "Meet Linjer, The Most Popular Leather Goods Startup You've Never Heard Of." Since targeting advertising works wonders, I've seen ads for Linjer on my personal Facebook page for some time now. It doesn't seem to be all hype—recently it released the $425 Tulip bag, which had a 2,500-person waitlist and $600,000 in pre-sales on Indiegogo.
5 / 11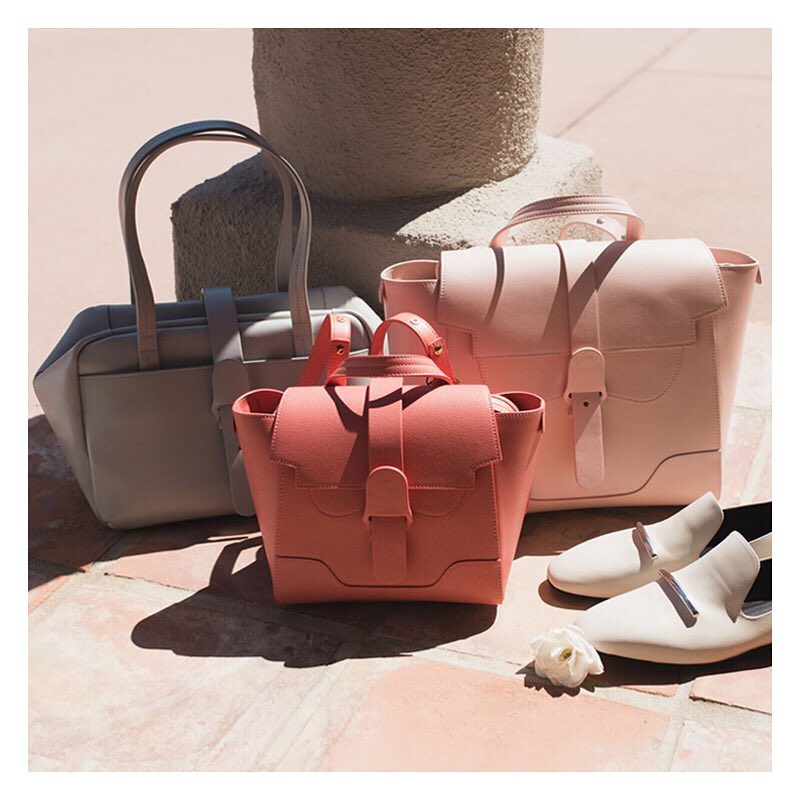 We've already covered Senreve multiple times on our site, but it was an Instagram find. I saw a few bloggers I know carrying the bags, wound up on their account, and have worked with the brand since then. The bags are clean and incredibly functional and usable (that's what Senreve prides itself in), and my favorite bags are the Maestraand Mini Maestra.
6 / 11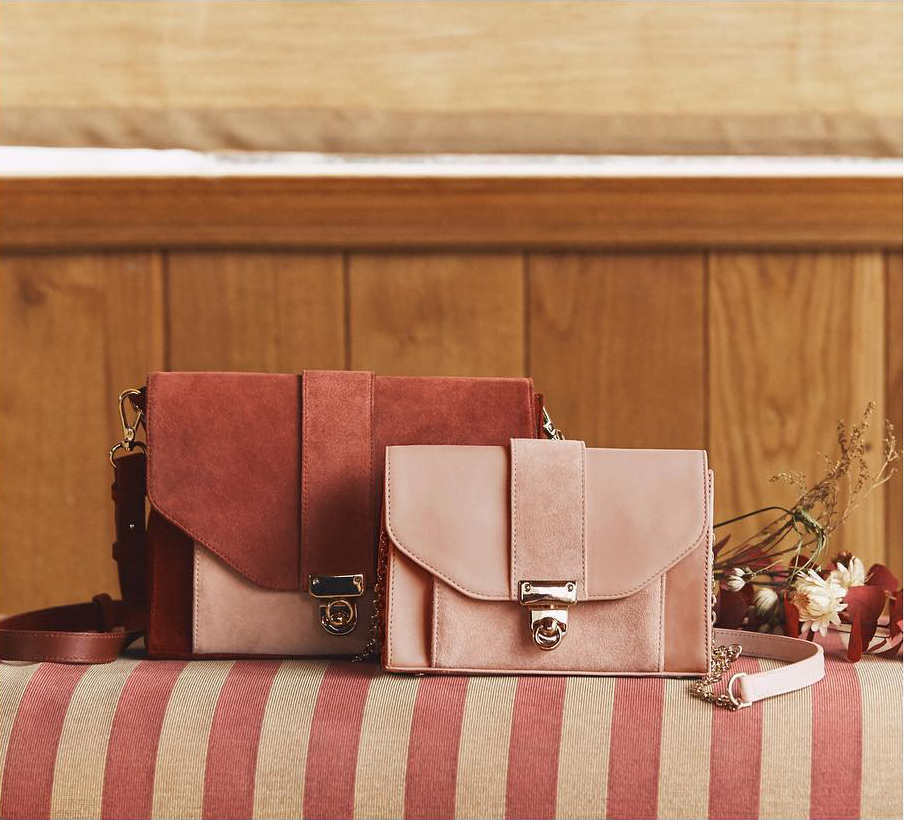 Sezane is not new at all, but it's a brand we haven't covered. Sezane designs can best be described as what everyone means when they say "how to dress like a French girl". There are more than bags, and the clothes are good, but I really like the bags—they're simple and easy to throw on and carry, and I'd like to think I'd look as cool as the other people I see wearing Sezane.
7 / 11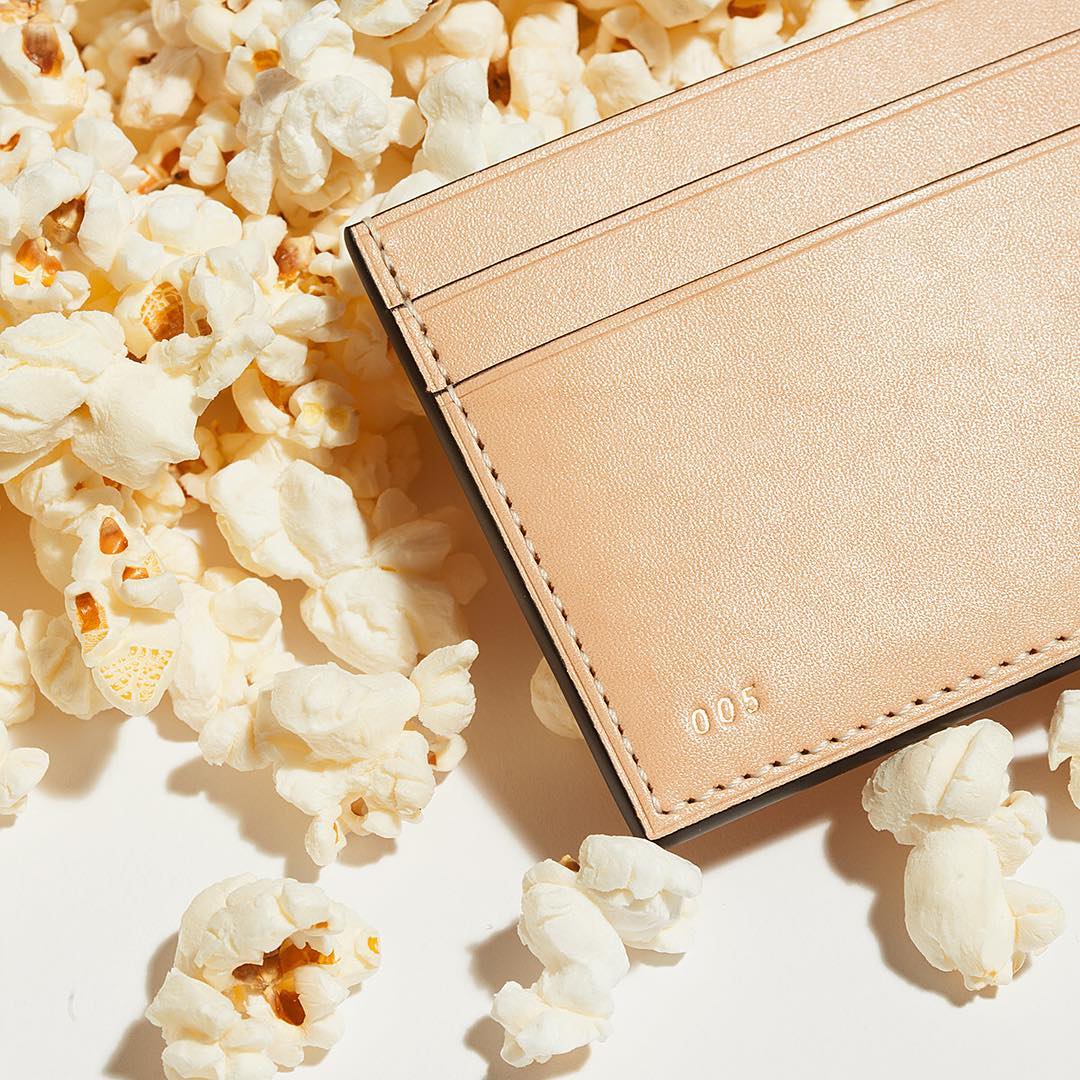 Though most of these designs are small leather goods (there's only one larger bag, which goes for $487), I think we all tend to look for card cases, wallets, and other pint-size bag items that are just as important. RSVP Paris allows for personalization, and you can get creative with it, plus its Instagram is super funky.
8 / 11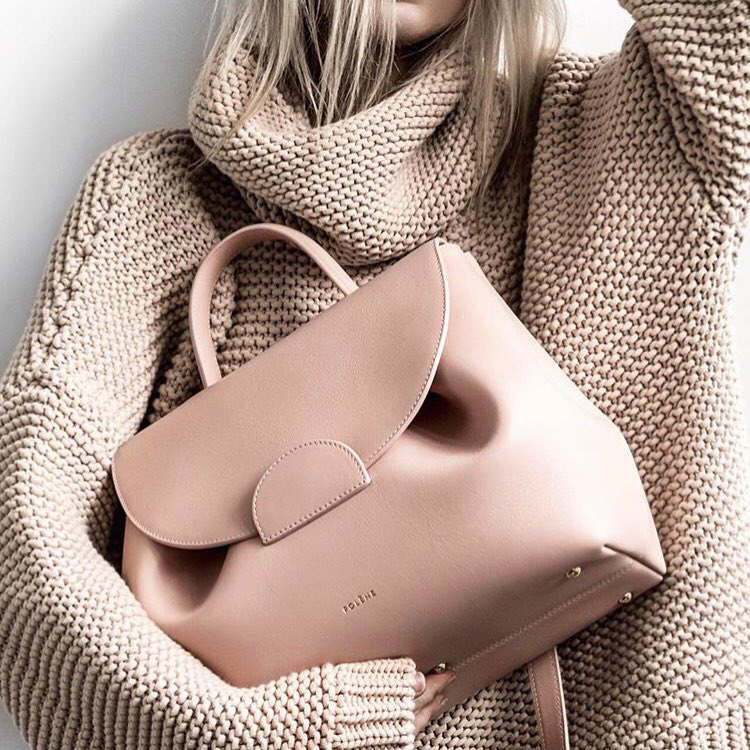 These bags looks entirely luxurious, and the price tag is really fair—380€ and below. They have a store in Paris that looks exquisite, and the bag above is dreamy! The brand reached out to me just this week and may send a bag my way to check out—I'll keep you posted.
9 / 11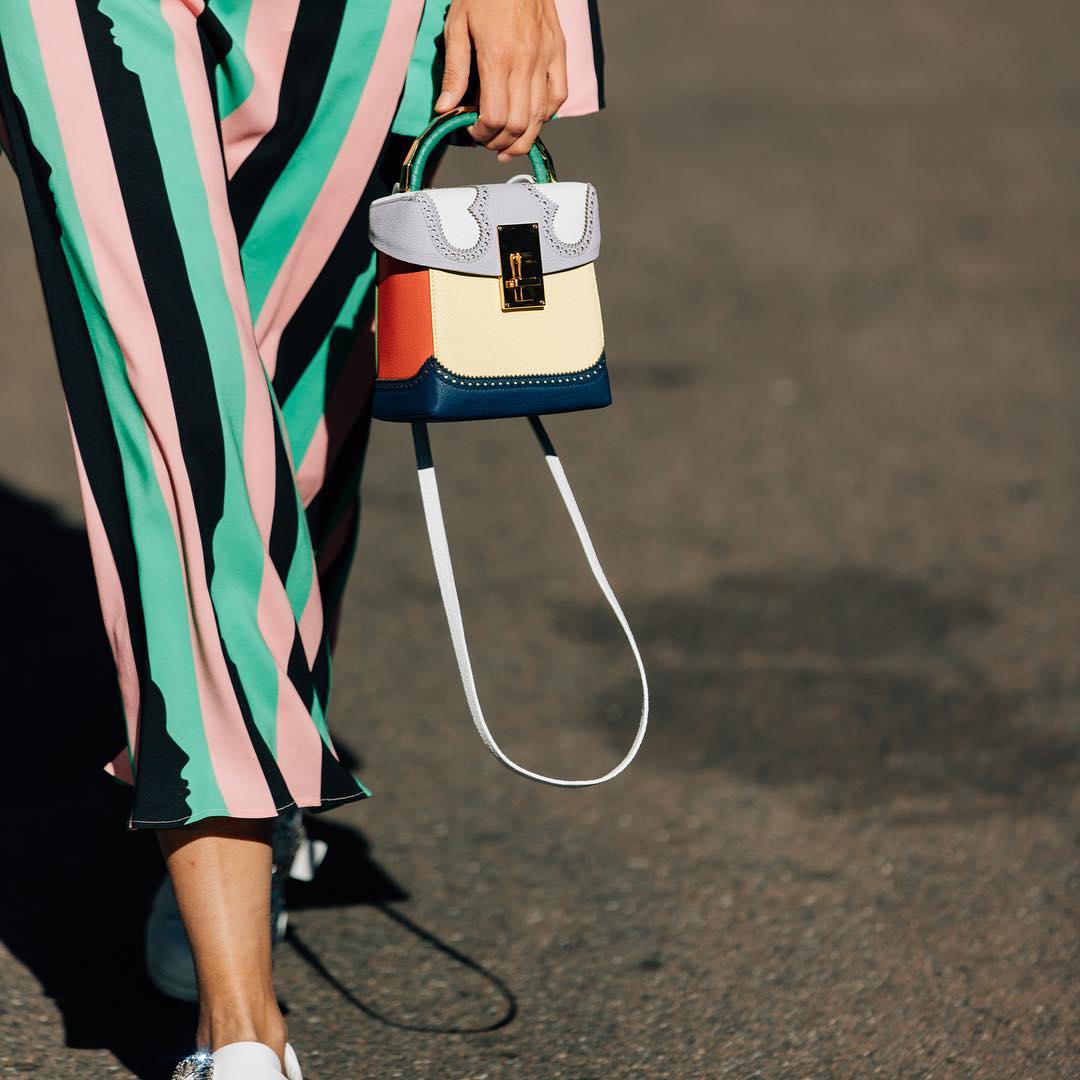 Most of The Volon's bags are structured and quirky, with details like tassels and different material and color combos. While many of the bags are not suited for my day-to-day life, plenty of others are, and if you want something new and unique, this brand brings it.
10 / 11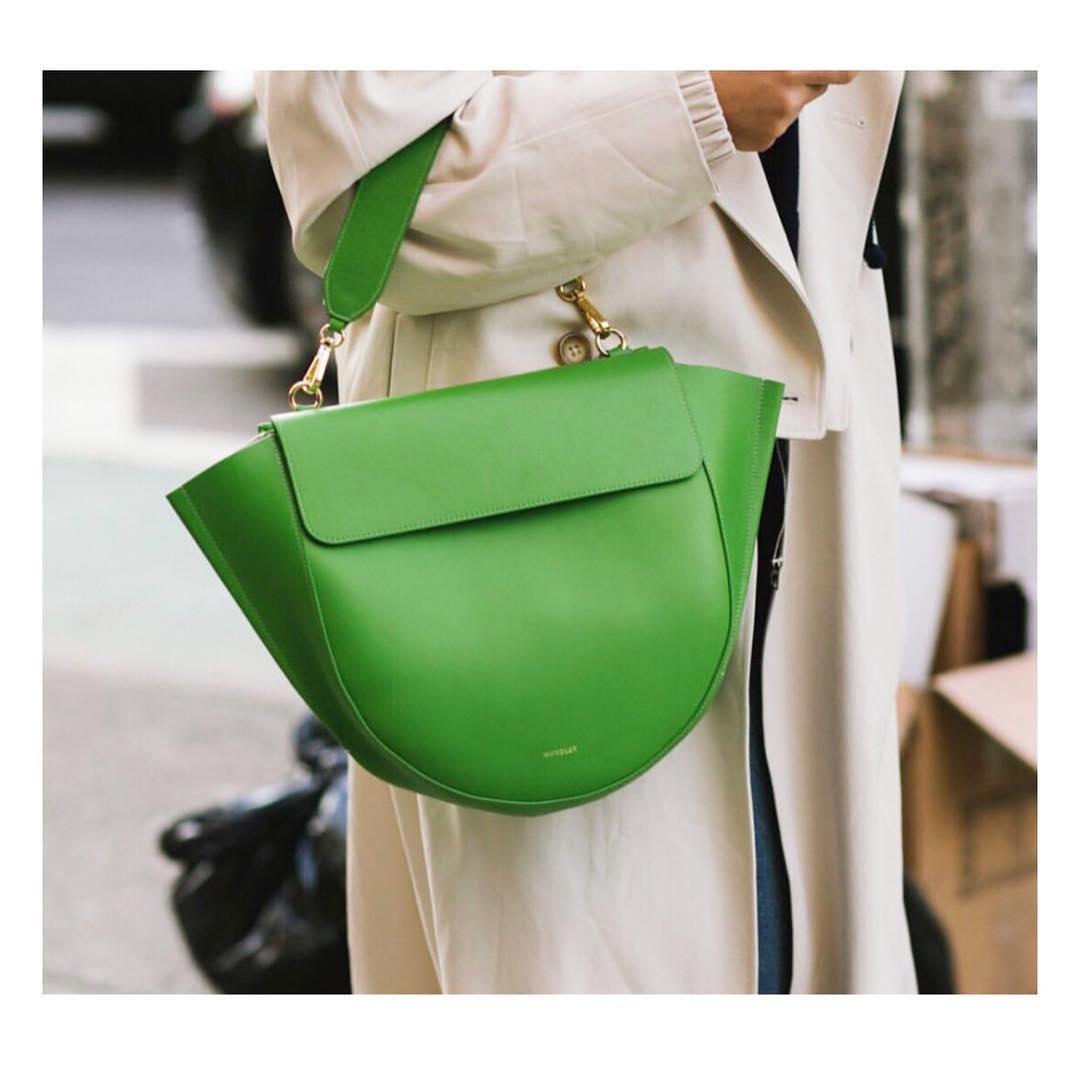 I'm really into these bags—the Hortensia, to be precise (and this mint shade is divine!). Prices are 800€ and below, and the vibe could be described as fashionable street style fodder that is still wearable for the lady on the grocery store and school pick-up run.
11 / 11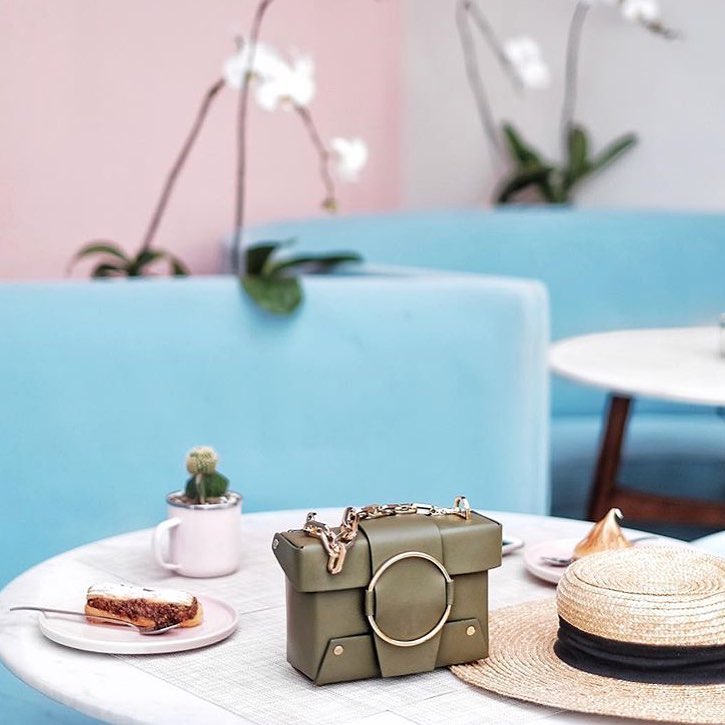 Founded in 2015 by Naza Yousefi, Yuzefi bags mix modern and unusual. The end result are striking, handcrafted bags that have become very popular across Instagram, from fashion editors to street style stars. The brand is now carried at Net-A-Porter, so it's clear they're onto something.
P.S. Please consider supporting our small, bag-loving team by clicking our links before shopping or checking out at your favorite online retailers like Amazon, Neiman Marcus, Nordstrom, or any of the listed partners on our shop page. We truly appreciate your support!