Other Brands
Is this the next 'It Bag'? Just like the Chloe Drew Bag or the Faye Bag? Perhaps it is and perhaps it's even more practical because we love those extra pockets, which makes it ideal for casual days and perfect for work. This Chloe Roy Bag is not urban-chic, but it's casual-chic, which matches great with a shirt. And the best of all, you can carry it in every season.
The Design
The Roy Bag has a nice squared/rectangle shape. The overall look is minimal and streamlined. It also gives me a feel that the leather is incredible luxurious – both soft and durable. The sides are crafted with large hoops, which has become the house's signature detail. The hoops are shimmering because of the gold hardware, but they're eye-catching because they're large and uniquely embellished into the body.
The front features a large slip pocket and can be handy whenever you need to store instant-essentials (essentials that you instant need). The front is also made with two little studs right between the 'Chloe' printed logo. And below the logo, it's refined with a stitched-stripe.
The bag comes with both thin ladylike top handle as well as an adjustable leather strap. The leather strap is long enough for shoulder or cross body carry. If this bag is for business-use or for work, you can elegantly carry it by hand using those nice handles.
The medium size of this bag is already quite large and spacious. If carried by shoulder, it also looks like a messenger bag.
The Interior
Zip the bag open to get into the interior. Inside you will find gusseted sides and zipped pocket. There is also a main compartment of course.
The Prices And Sizes
Chloe Small Roy Bag
Size: 9.4' x 7' x 3.1' inch (W x L x D)
Prices: $11280 HKD, $1462 USD, €1261 EUR, £1116 GBP.
Chloe Medium Roy Bag
Size: 12.6' x 9.1' x 3.1' inch (W x L x D)
Prices: $15460 HKD, $1702 USD, €1371 EUR, £1225 GBP.
Where To Shop Chloe Roy Bag Bag?
1. MyTheresa – for solid colors and other colors
2. SSENSE – shop here for a lot of colors and sizes…
3. Farfetch – shop at the boutiques around the world…
4. Matches Fashion – you can also find the bags via Matches Fashion…
5. Elyse Walker – if you can't find the bag anywhere, try here…
More Images And Colors
Other Brands
Romana Umrianova heads back to nature for the April 19th, 2018, issue of Grazia Italy. Captured by Kostas Avgoulis, the blonde beauty poses against a backdrop of natural rock formations. Stylist Anna Sgura selects earthy hues to dress Romana in. From feathers to ruffles, the Slovakian fashion modelwears the designs of Saint Laurent, Tory Burch, Fendi and more.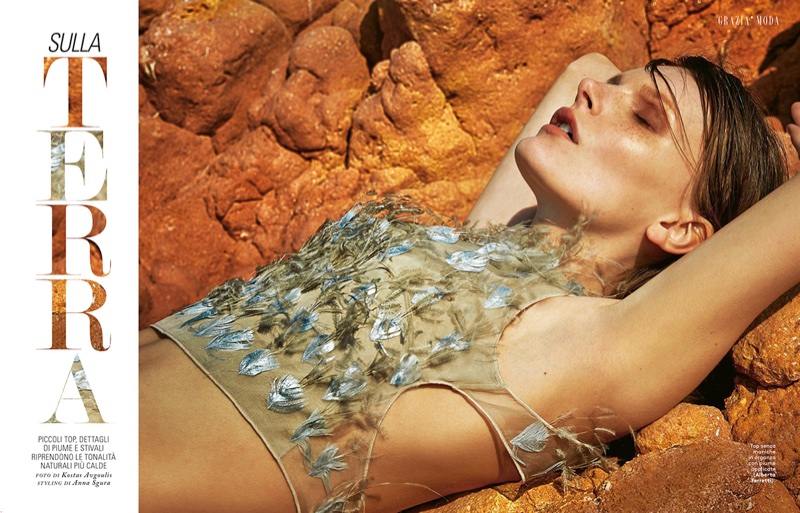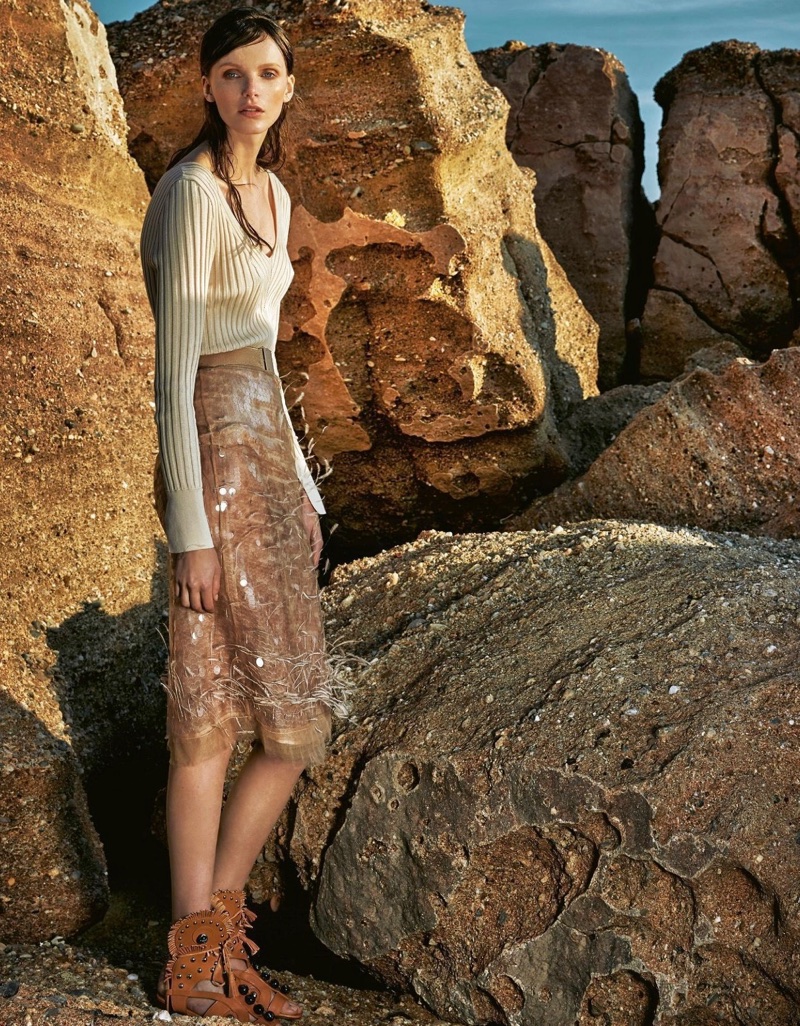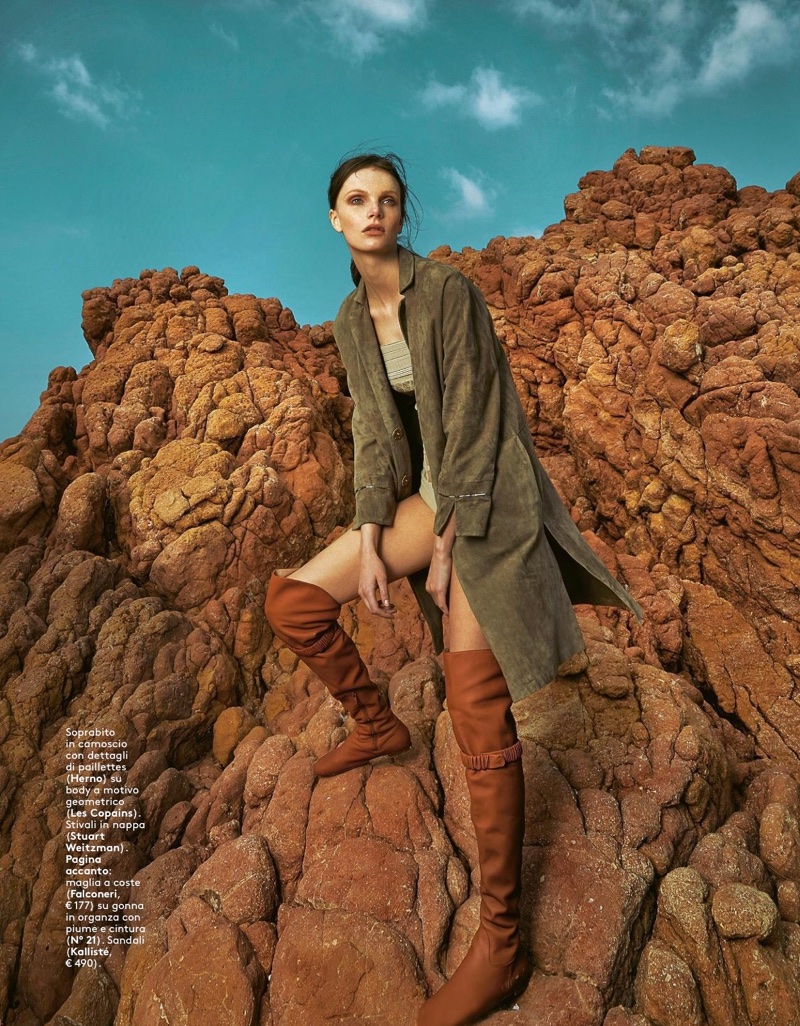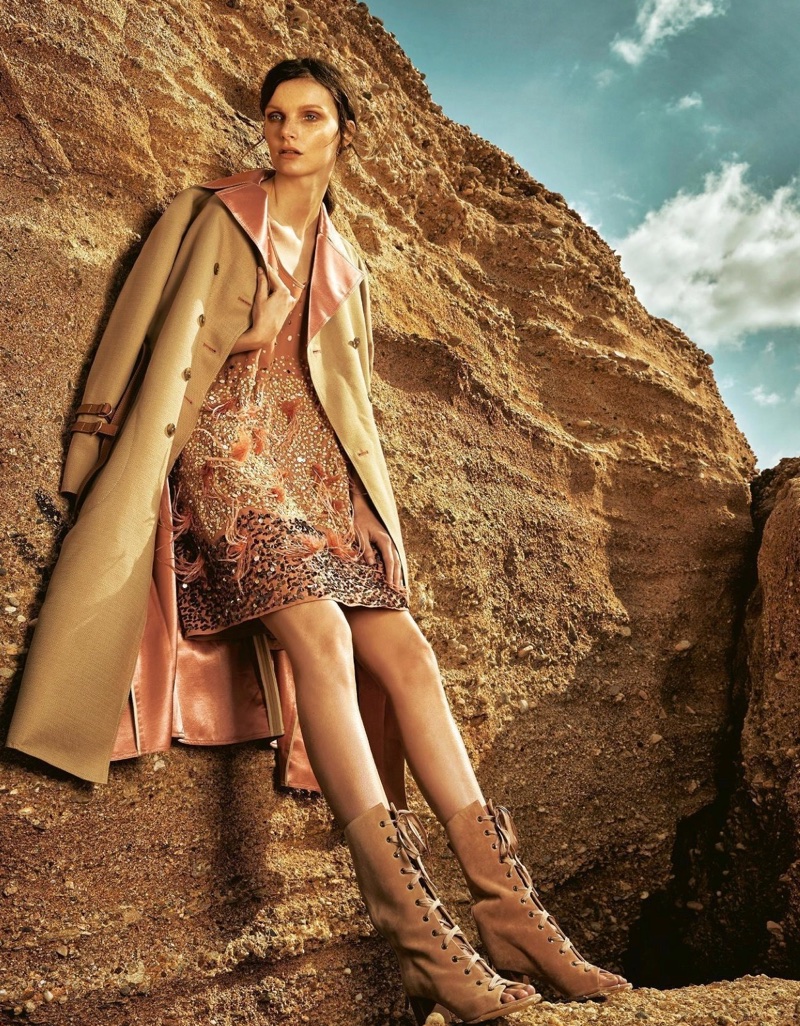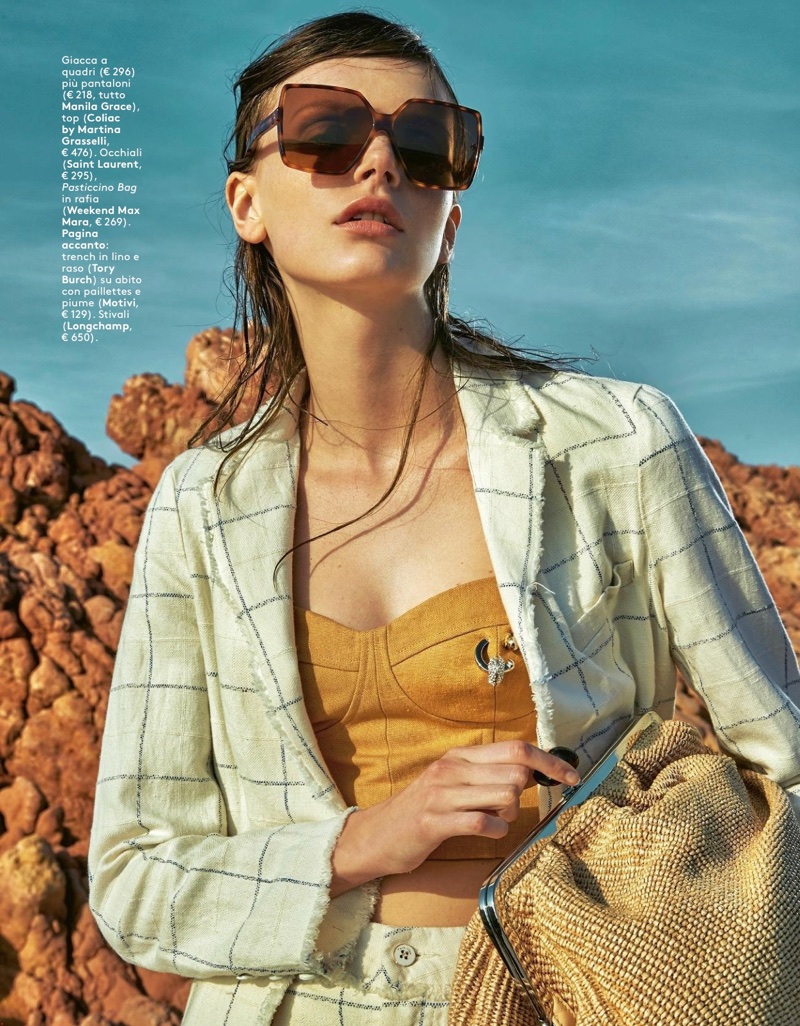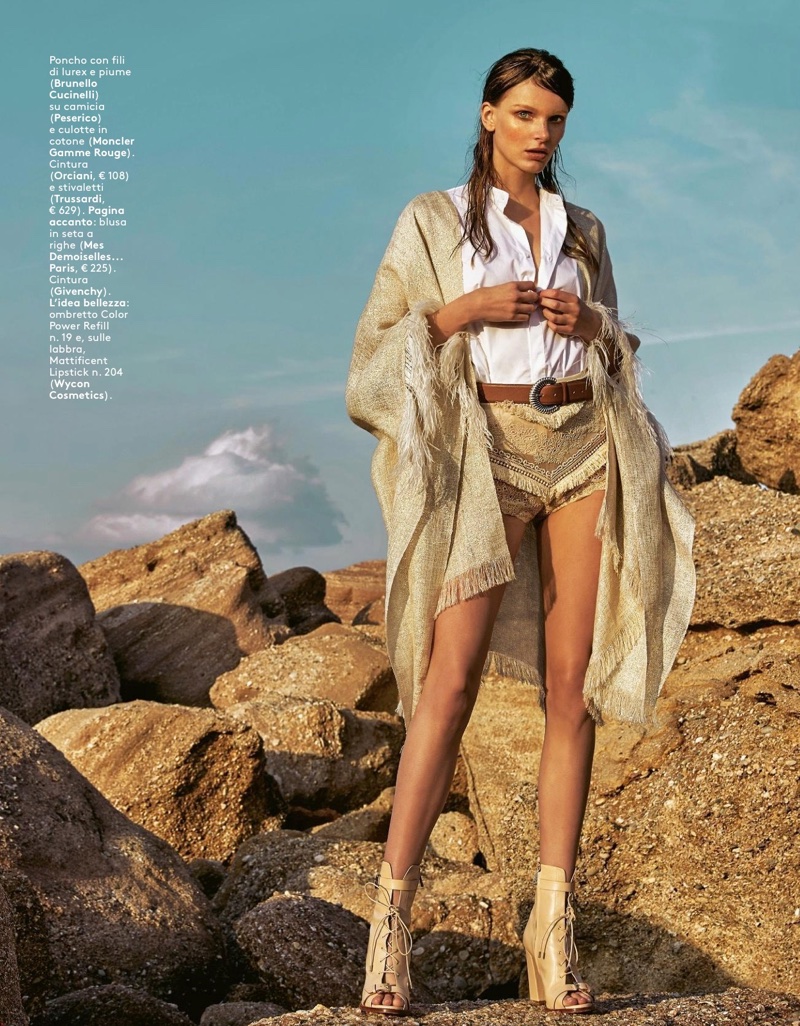 Other Brands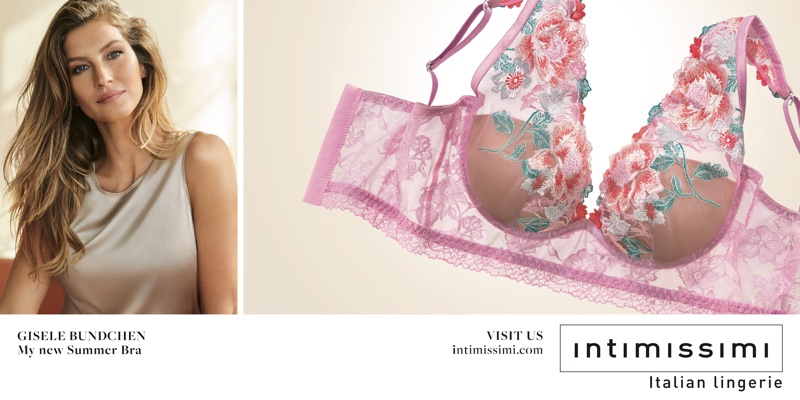 Intimissimi enlists two familiar faces for its spring-summer 2018 campaign. Supermodel Gisele Bundchen and style influencer Chiara Ferragani appear in the advertisements. The pair continue with the lingerie brand's #InsideandOut concept which focuses on empowered women. In lieu of posing in their underwear, Gisele and Chiara cover up, showing bras in more practical applications.
Related: Gisele Bundchen is a Nature Girl for Hope Lingerie
INTIMISSIMI SPRING/SUMMER 2018 CAMPAIGN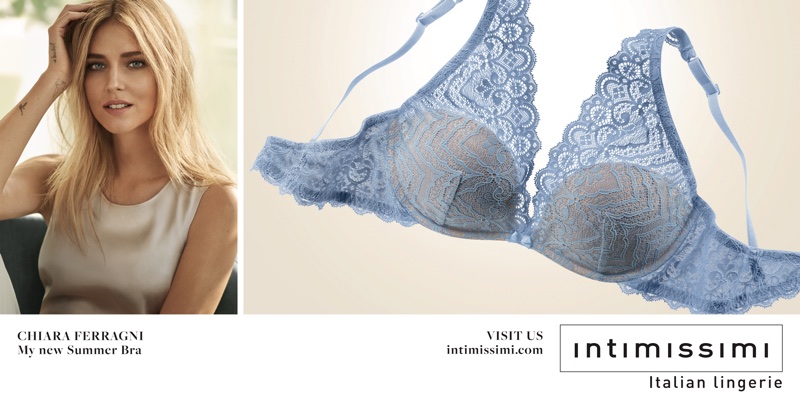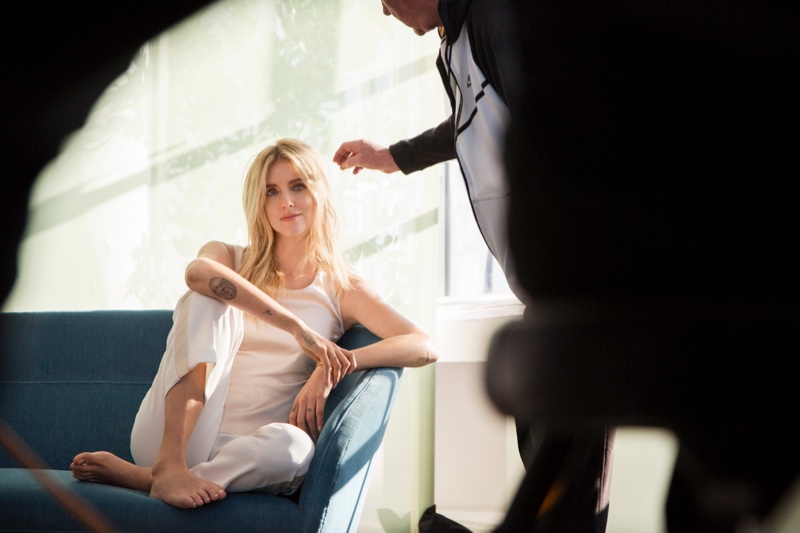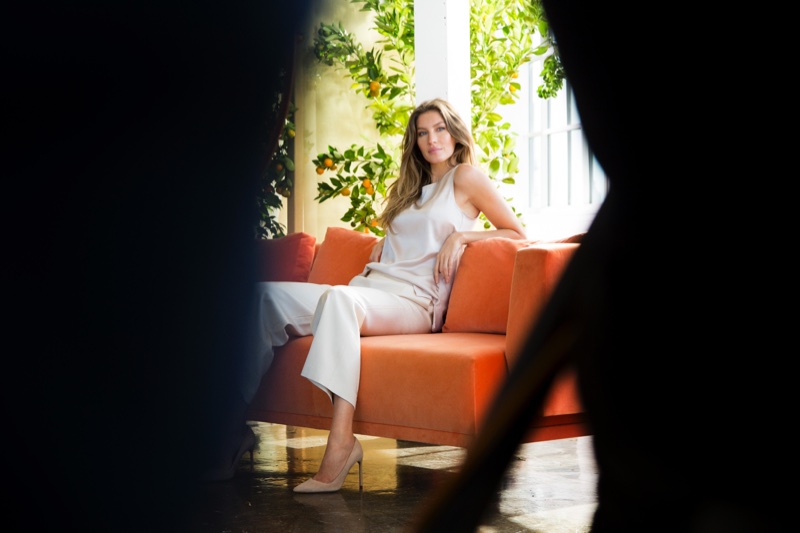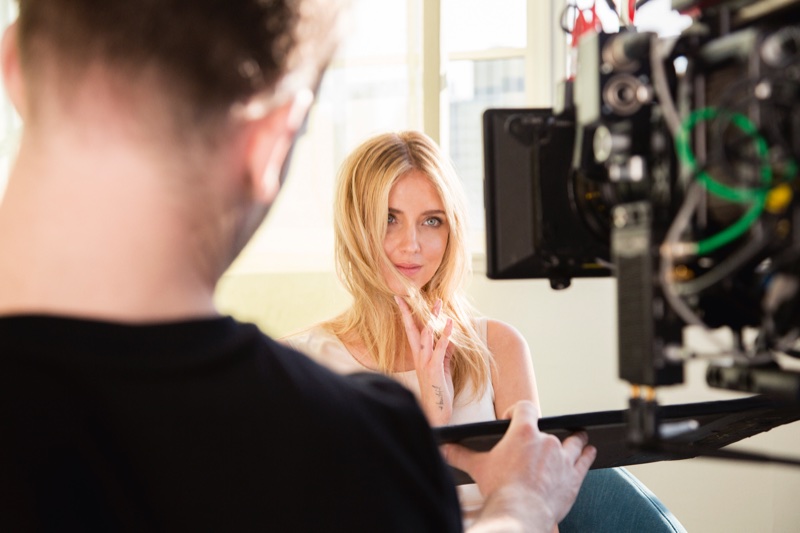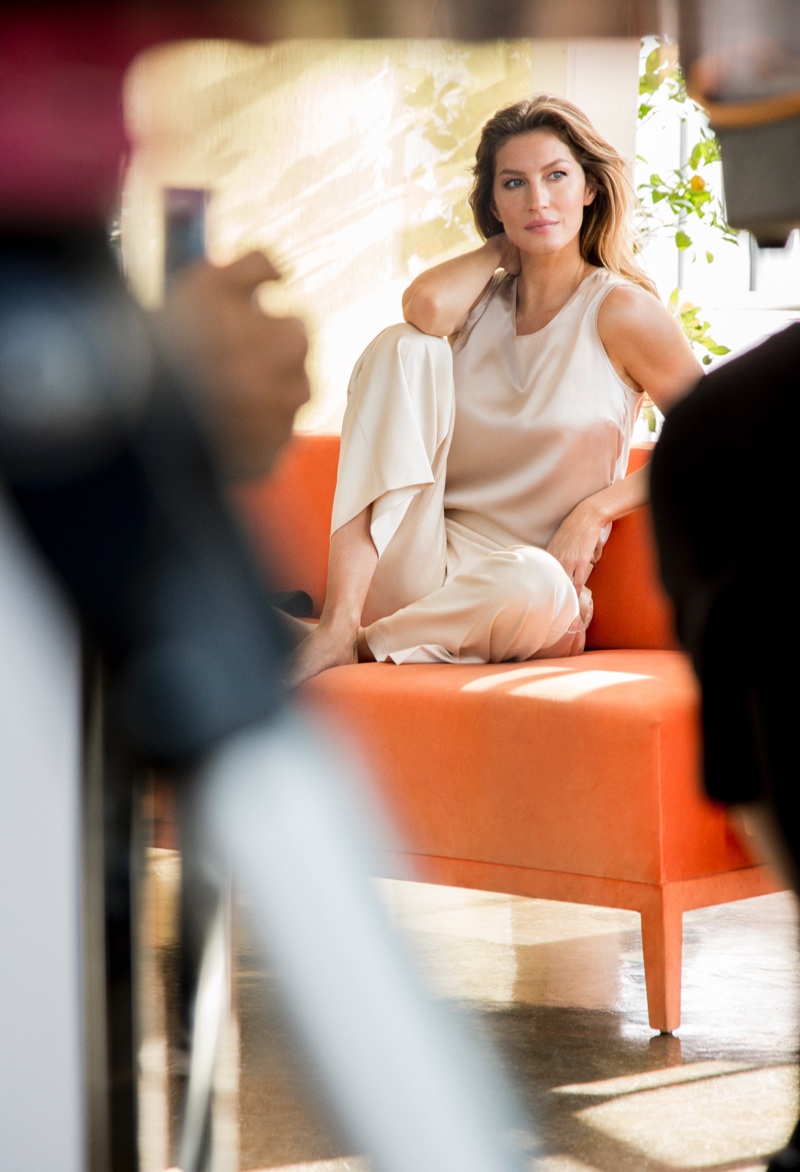 Images courtesy of Intimissimi
Other Brands
The Louis Vuitton Speedy Bag is really special! Created in the 1930's, it's one of the oldest handbags in high fashion, yet it's still trending strong today. The Speedy is a collector's item; every fashion woman should have one in her wardrobe.
And now we can make our man feel the same as we do.
You know, the feeling of shopping for a new fabulous designer bag. Because there is a men's version of the iconic Louis Vuitton Bandouliere Bag released for the Pre-Fall 2018 Collection.
The design
The Speedy Bandouliere Bag has been modified with masculine detailing as it's crafted with Monogram Shadow. The Monogram Shadow feels like the Empreinte Leather in classic black, but then a much lighter version because the Monogram detailing doesn't pop-out as much.
Unlike the original woman's Speedy Bag, which is crafted from Canvas, this men's version is made from Calf leather. The bag is incredible solid and durable, perfect for everyday use.
Another modification is the handles. Instead of leather, the handles are built from textile. In my opinion, textile is less luxurious. But on the other hand, textile is a stronger material and longer lasting. The shoulder strap is also made from textile and can be adjusted anytime.
However, the shape, the look and the feel haven't changed at all. Anyone with some experience in high fashion can instantly recognize that this is the famous Speedy Bag.
The Interior
The top features a double zip closure. The interior is lined with textile and there is one main compartment inside as well as a zipped pocket.
The Sizes And Prices
Louis Vuitton Speedy Bandouliere 40 Bag For Men
Size: 14.9' x 13.3' x 9.8' inches
Prices: $3350 USD, $3900 CAD, $4200 AUD, $27300 HKD, ¥25700 CNY
More Images And Colors
Other Brands
Gracing the pages of ELLE France's May 2018 issue, model Lucia Lopez heads to the desert for this editorial. Photographer Asa Tallgard captures the brunette in dreamy dresses from the summer collections. Styled by Hortense Manga, Lucia impresses in printed silks and romantic ruffles. The Spanish beauty wears designs from the likes of Balenciaga, Dolce & Gabbana and Valentino.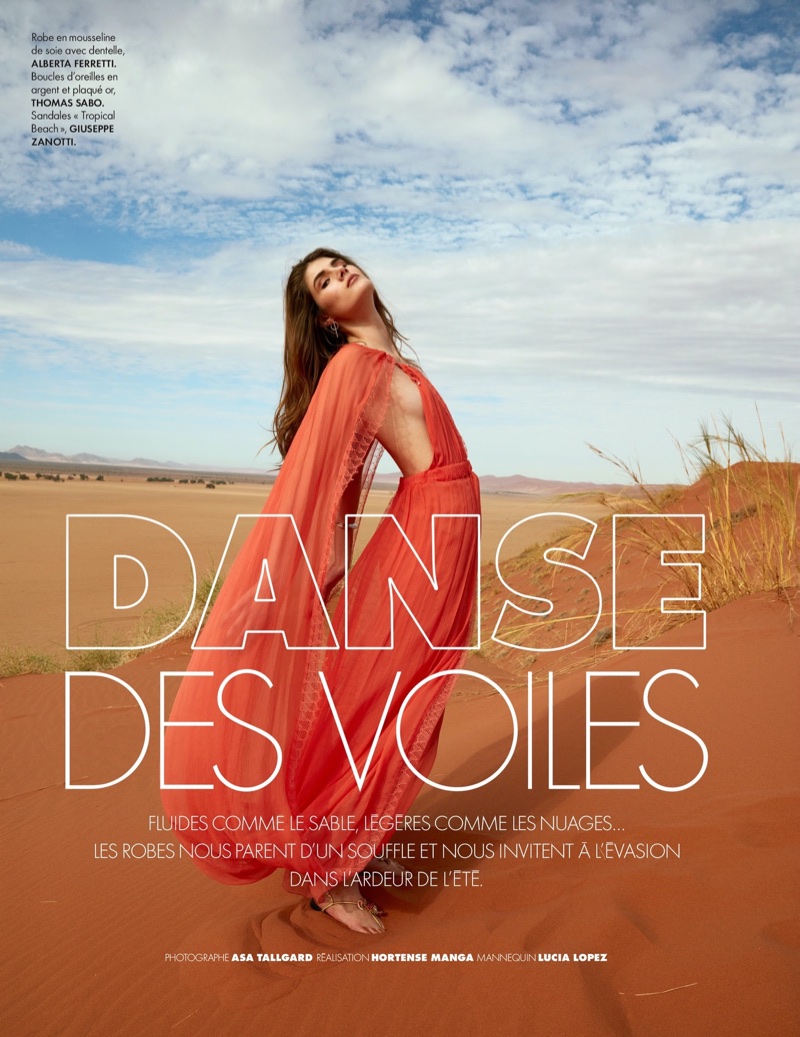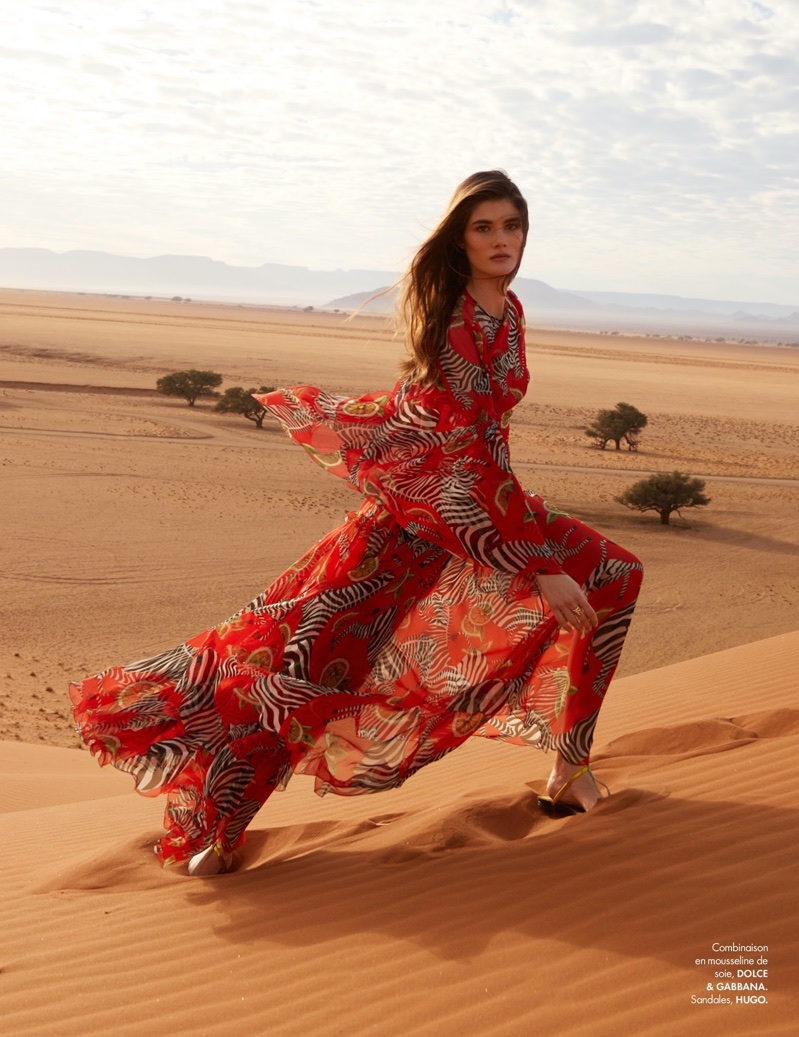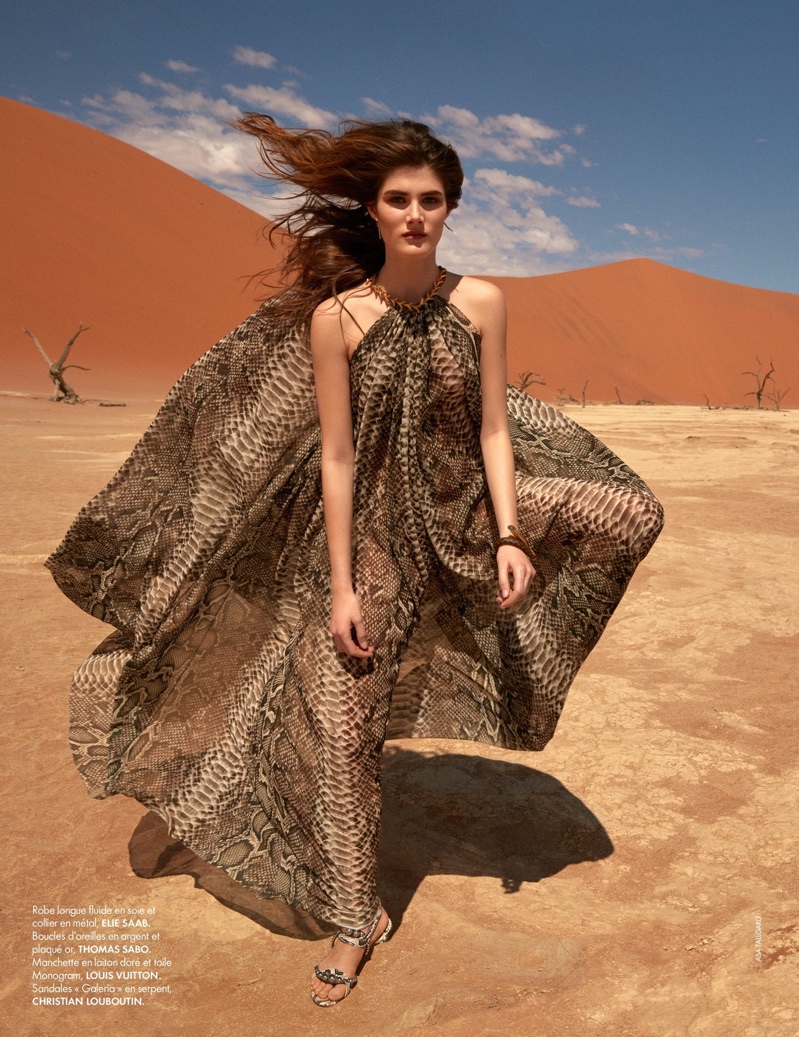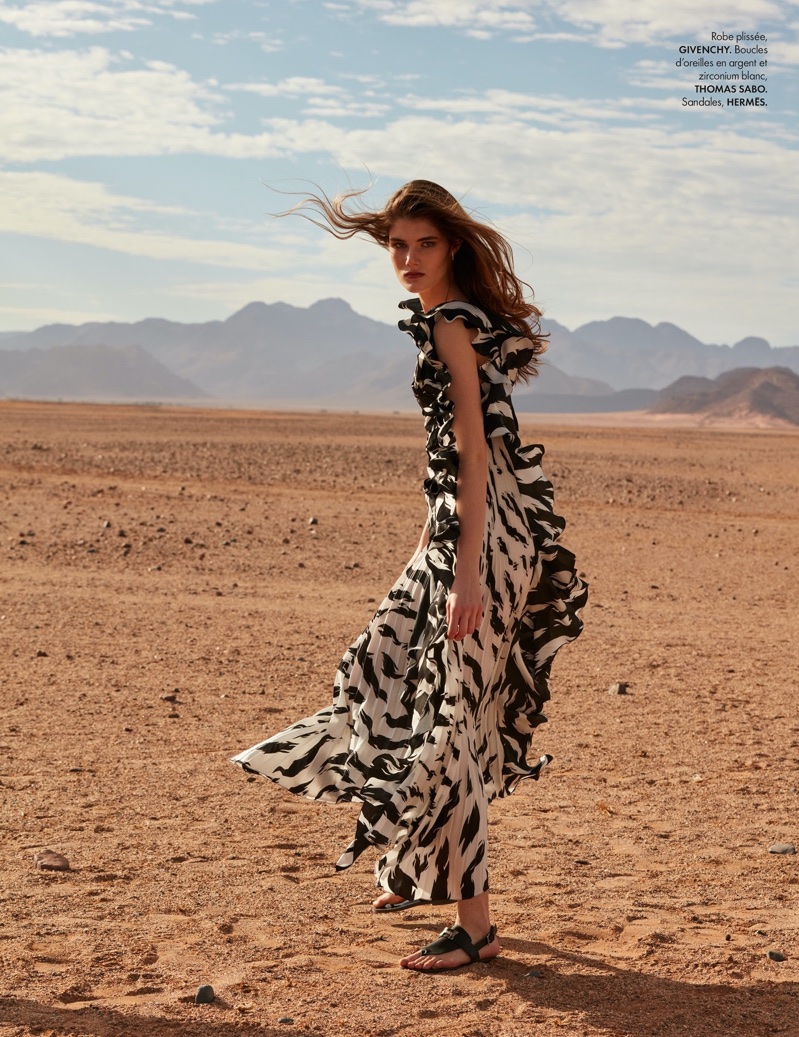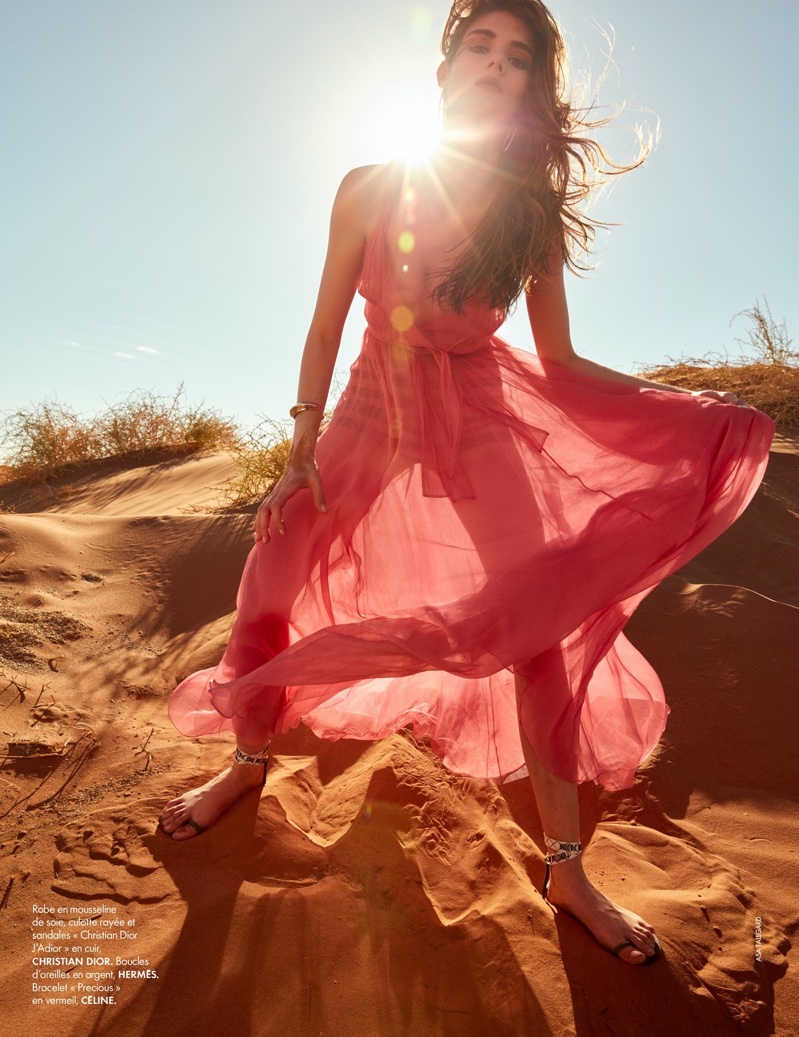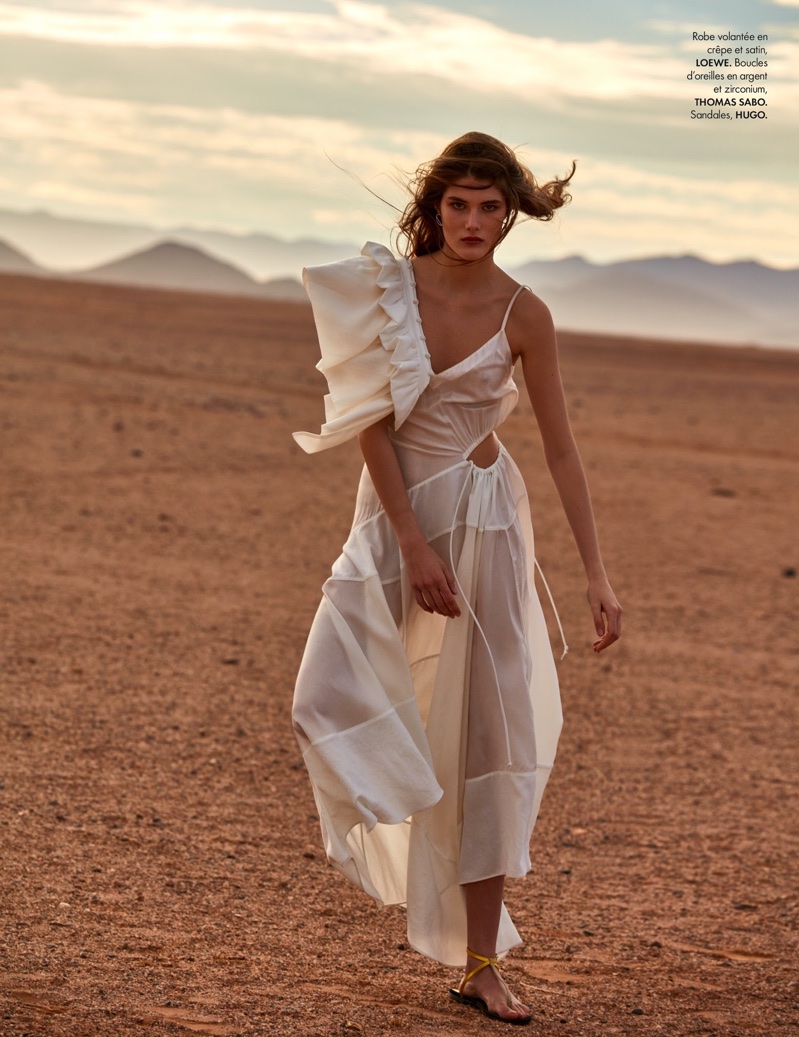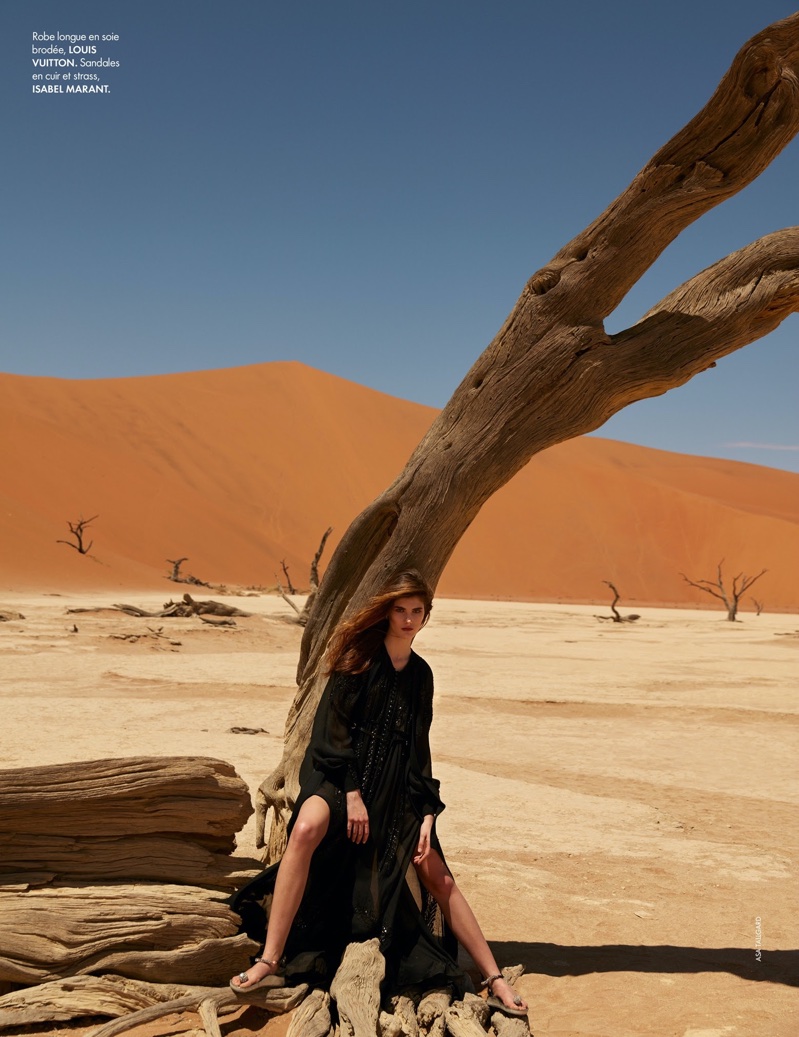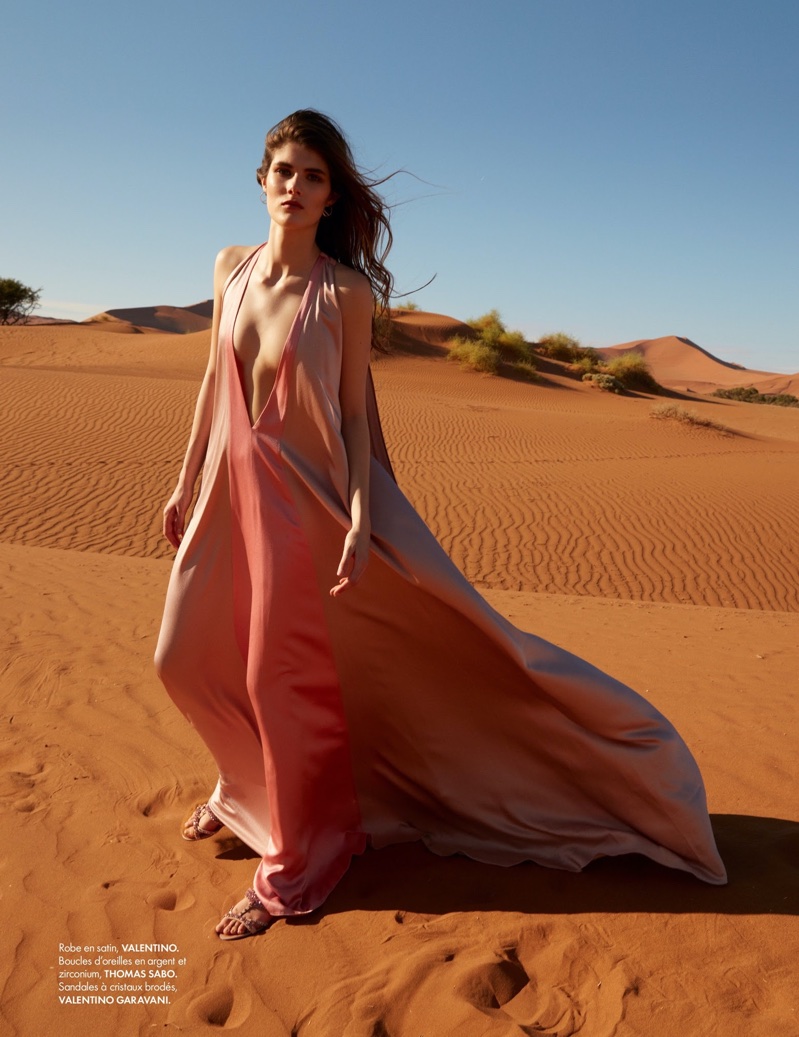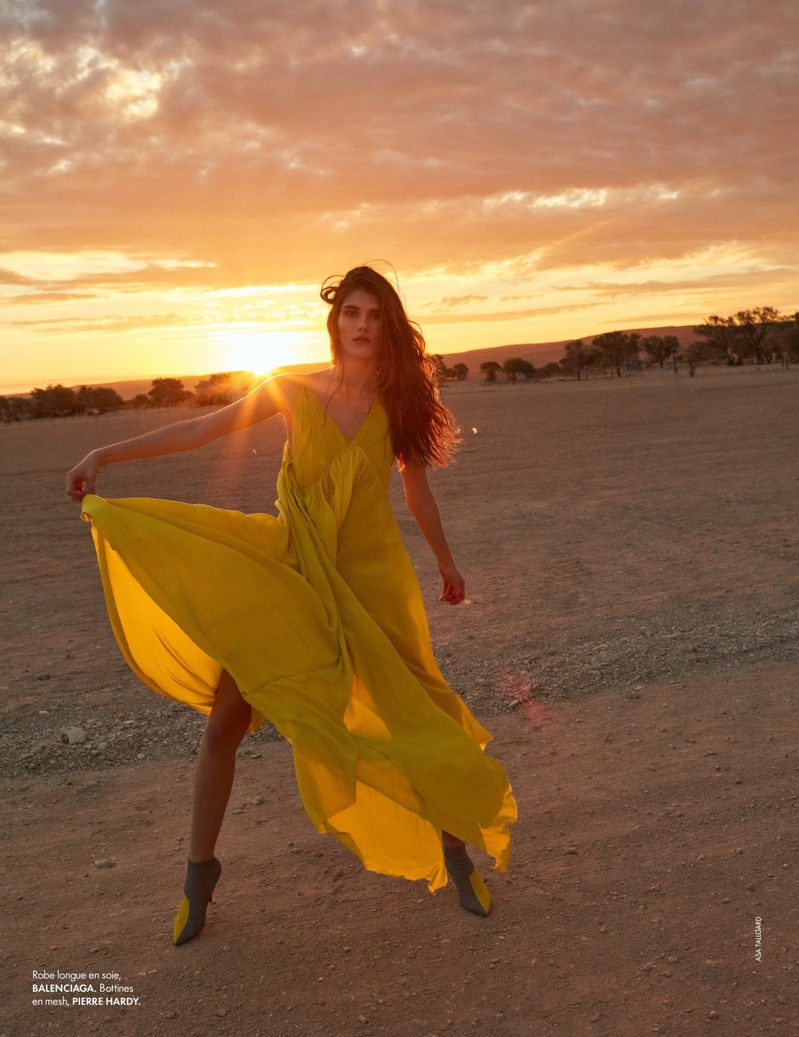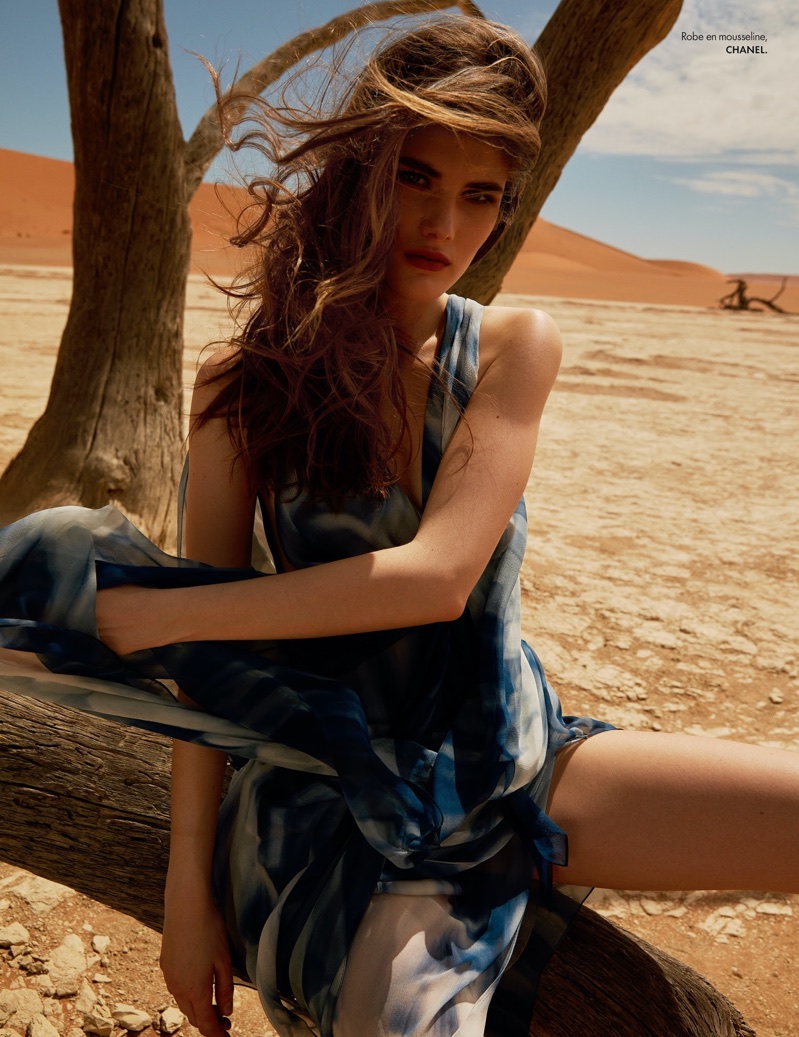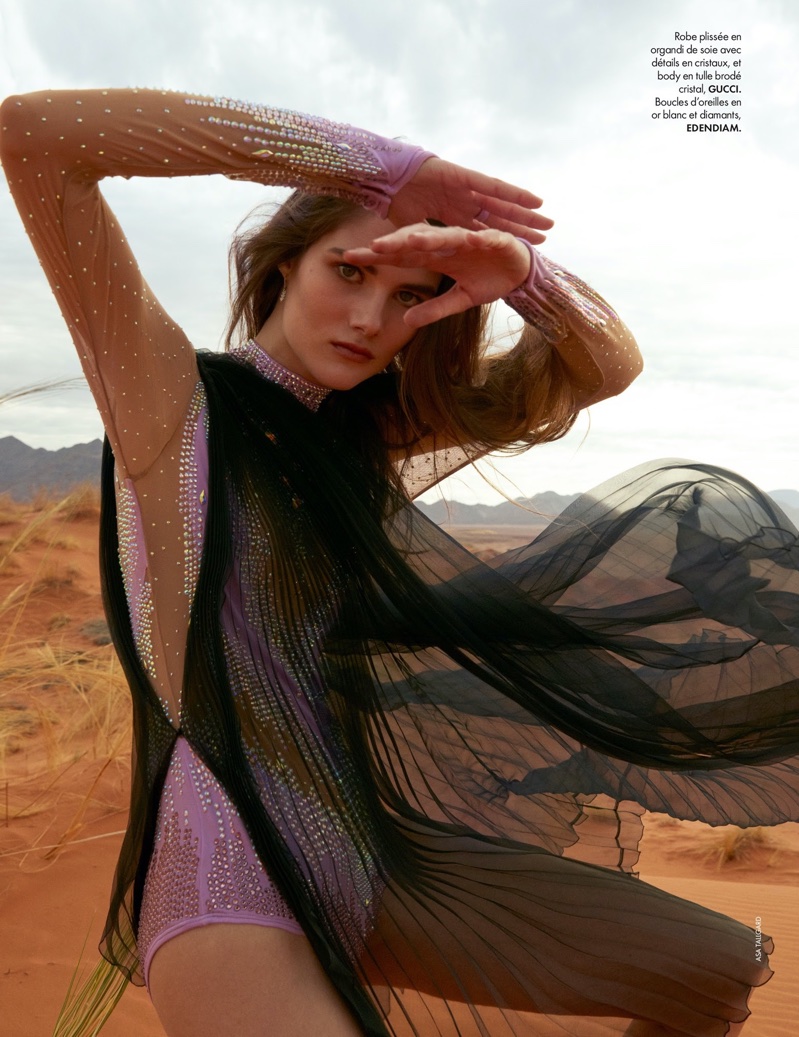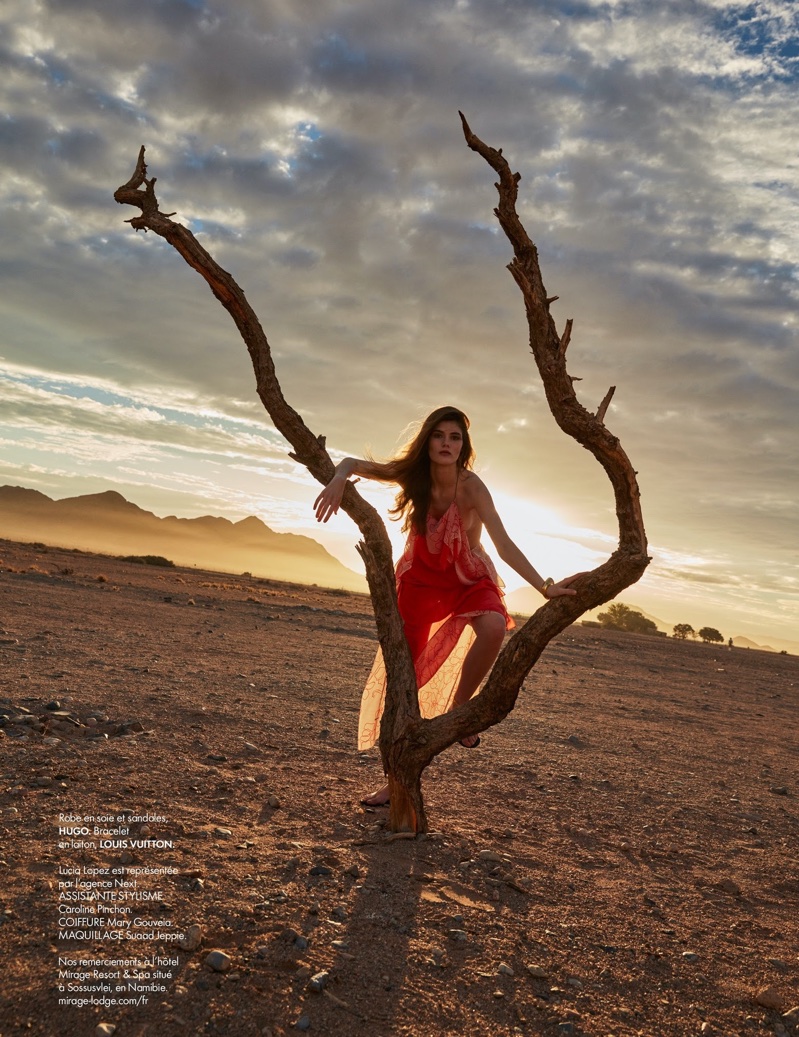 Other Brands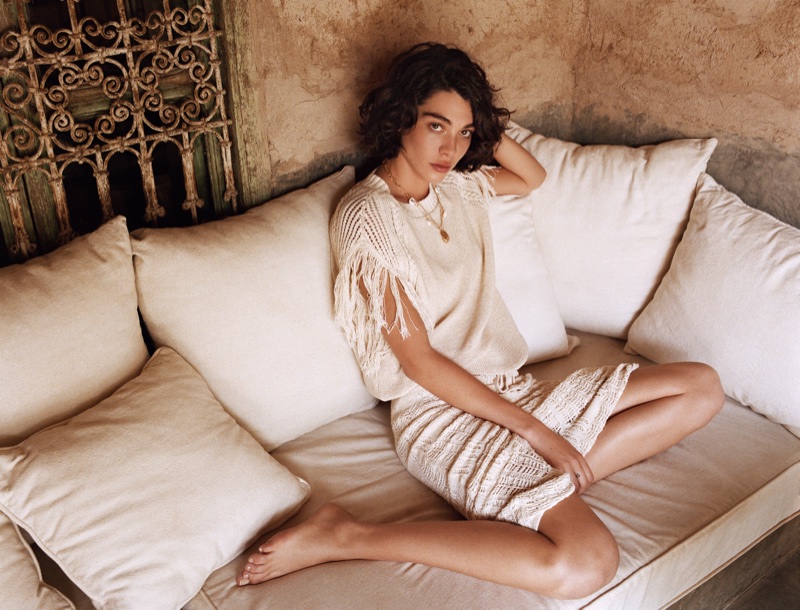 Mango travels to Marrakech, Morocco, for its new collection inspired by worldly tours called, 'Summer Diaries'. The lookbook stars model Steffy Argelich. Photographed by Angelo Pennetta, the Spanish beauty poses in relaxed silhouettes, eclectic prints and rustic fringe. A color palette of white, yellow, blue and tan stands out against a desert backdrop.
Related: Andreea Diaconu, Charlee Fraser Go Seaside for Mango's High Summer Campaign
MANGO 'SUMMER DIARIES' 2018 LOOKBOOK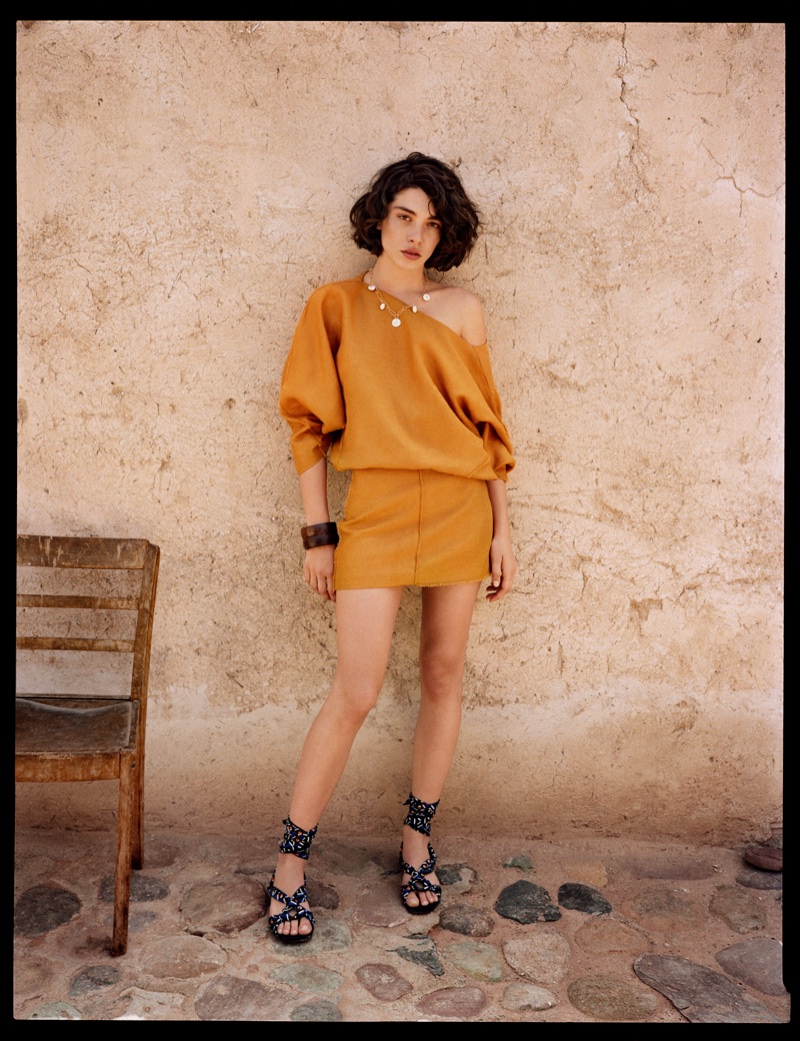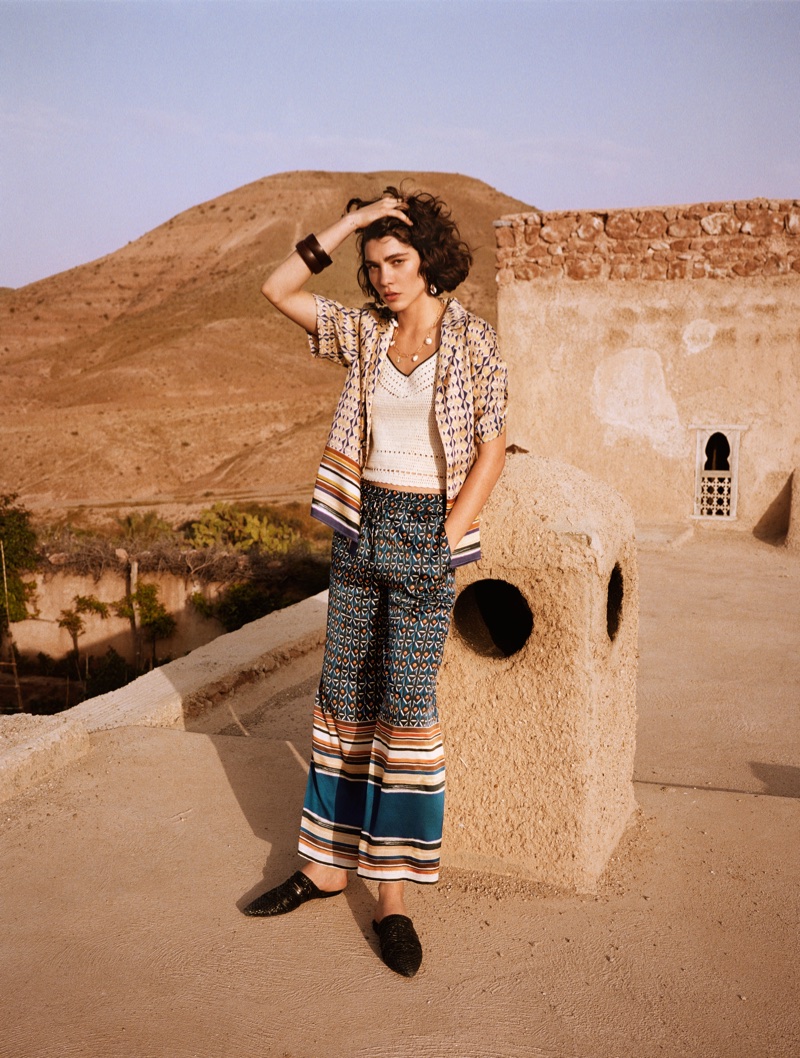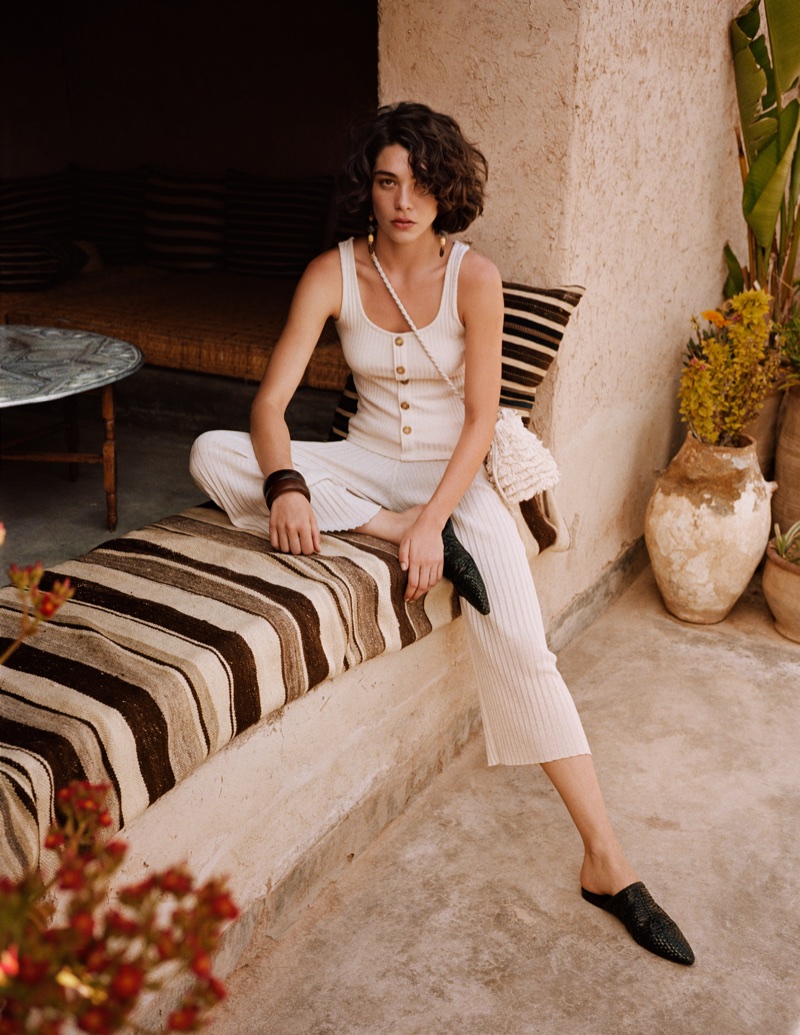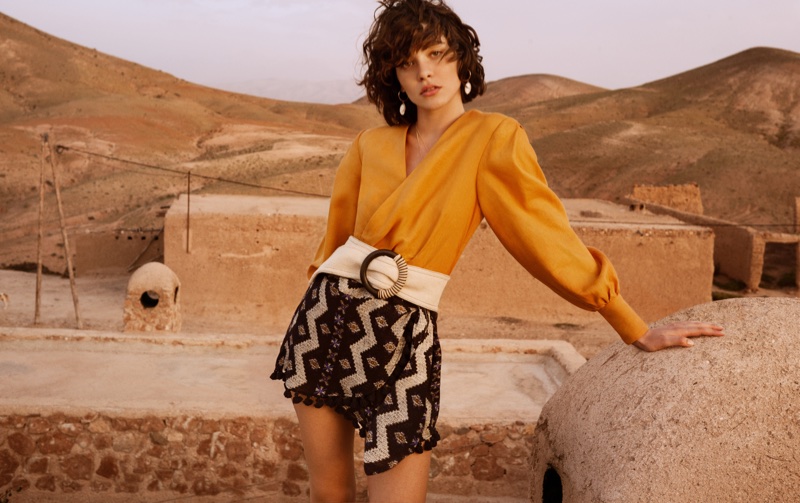 Designer Bags, Wallet, Purse, Belt & Accessories Official Site, Best Price & Quality, Free Worldwide Shipping, Free Returns. Every Bag Is A Work Of Art - Handmade - Cowhide Art - Can Custom-Made

Categories

New Posts

Hot Posts