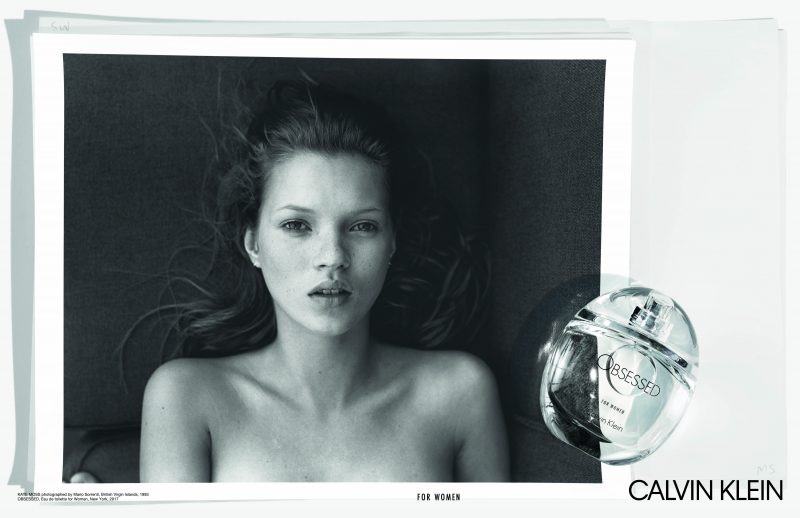 Over twenty years since the release of Calvin Klein'sObsession campaign, the brand launches a new fragrance called 'Obsessed'. The advertisements feature 1993 images of a youngKate Moss captured in black and white by Mario Sorrenti. Posing in states of undress, the British supermodel looks all natural in the stripped down shots.
Related: Kate Moss Poses in Calvin Klein for Harper's Bazaar
"I was so passionate about photography, and Kate and I were in love…I loved photographing her," Sorrenti says in a statement. "She was the closest person to me. I would take pictures of her all of the time, and sometimes it drove her crazy, and other times she loved to be part of it."
CALVIN KLEIN OBSESSED FRAGRANCE CAMPAIGN