Other Brands
Coach took the unusual step of introducing a unique art to the world of fashion. For this season, they collaborated with Keith Haring's work. And for those that are not familiar with Keith Haring, he was an American artist, famous for his pop art and graffiti work that grew out of the New York street culture of the 1980's. His work drew a lot of attention and grew to iconic popularity. His drawings are now embellished on Coach's famous handbags.
The Design
Perhaps some of the drawings are familiar and you've spotted them somewhere or some time ago. His most popular works are used on these gorgeous handbags like the dancing figure or the barking dog. There are also cute prints like the glowing heart of street prints like the 1980's ghetto blaster. Or you can go funky weird by carrying a bag with an alien ship print.
But you can also consider purchasing one of these bags by supporting the artist as he known for being active in the charity world. He even got his own Keith Haring foundation that provide support to AIDS organizations and children's programs.
The styles range from camera bag, totes, clutches and even backpacks. You can even purchase them as a beautiful gift to a friend.
The Prices
The prices depend on the style of the bag. The Coach x Keith Haring Camera Bag is priced at $275 USD, the tote bag is priced at $420 USD while the clutch is priced at $195 USD.
Where To Shop All The Coach x Keith Haring Bags?
1. Farfetch – a lot of styles can be found here…
2. MyTheresa – you can find a few bags here…
More Images And Colors
Other Brands
Marta Aguilar looks ready for summer on the April 7th, 2018 cover of Yo Dona. Photographed by Louis Christopher, the brunette model wears a wide-brimmed hat with cat eye sunglasses and a white shirt. For the accompanying spread, Marta embraces summer fashions in these sun-drenched shots. Stylist Isabel Moralejo selects designs from labels such as Hermes, Emporio Armani and Dior.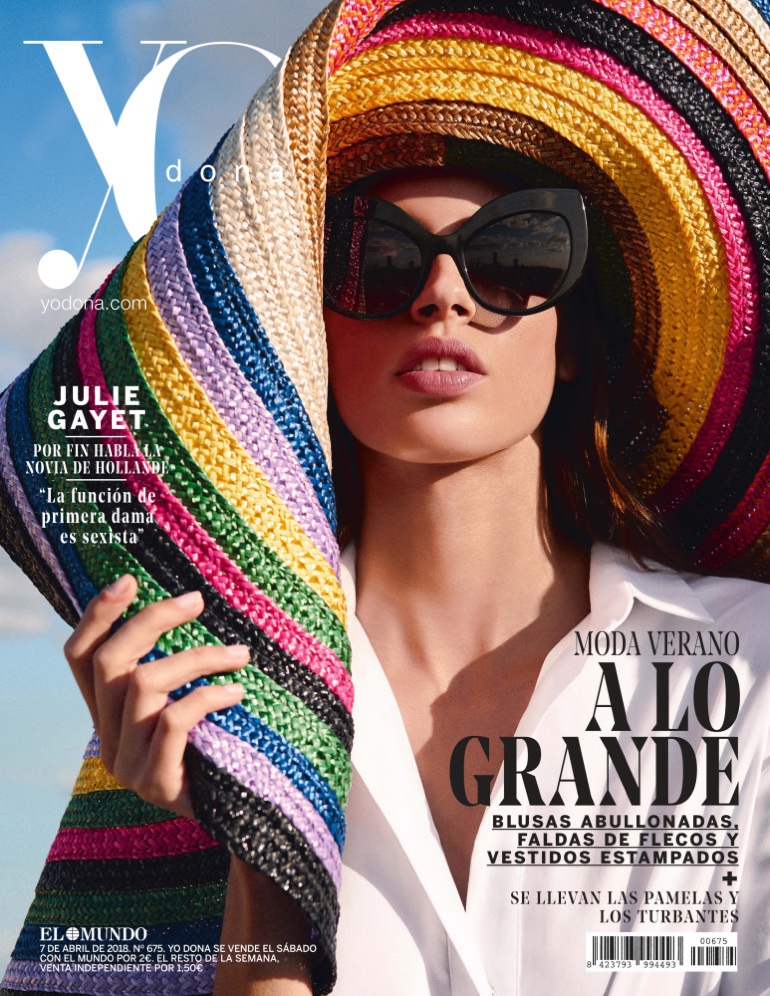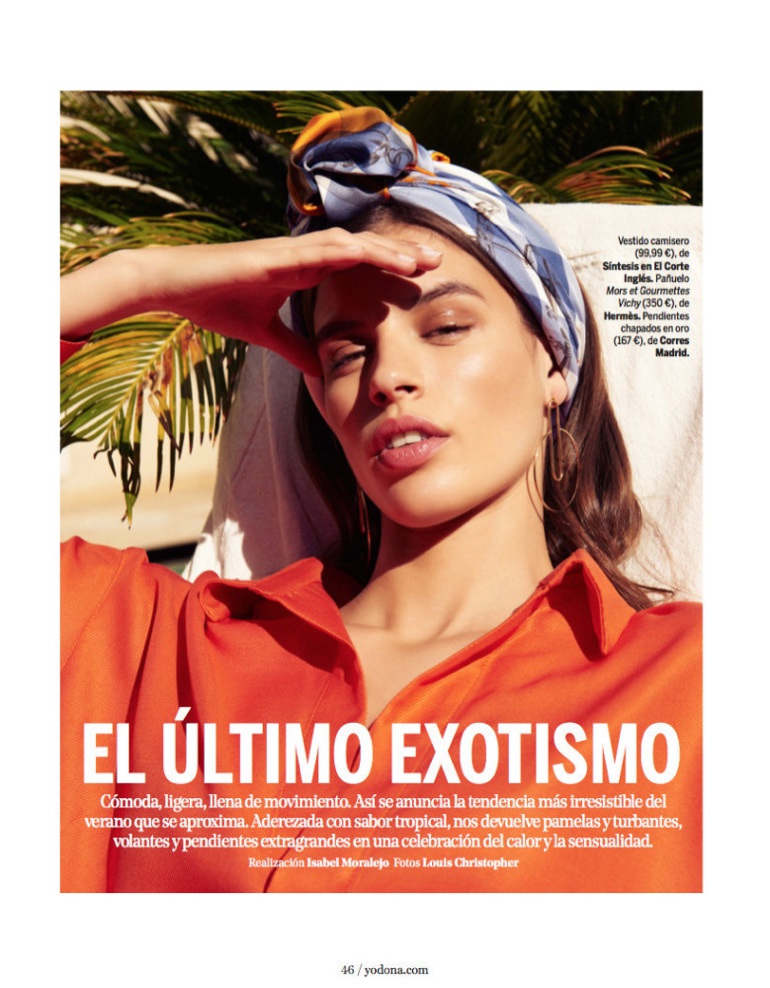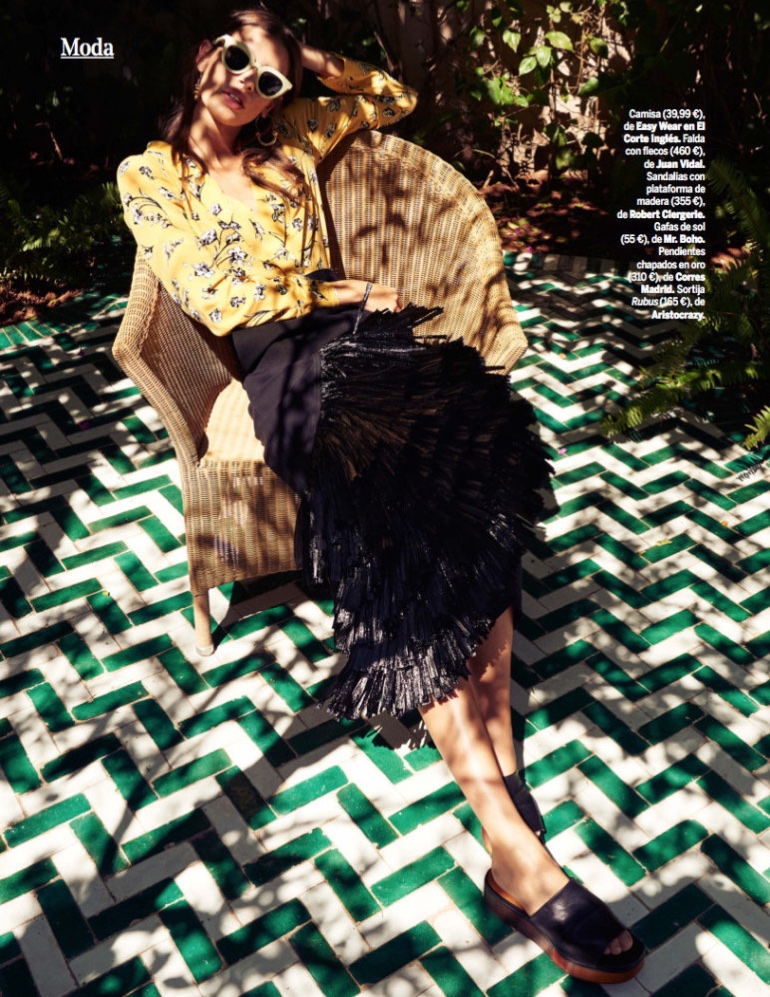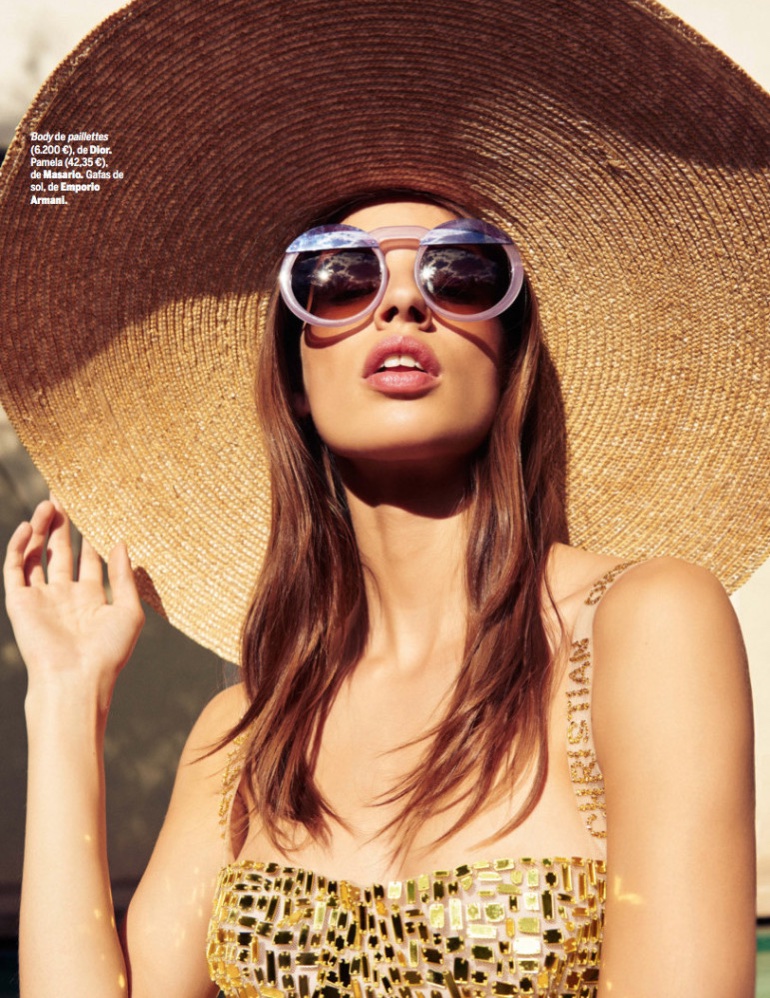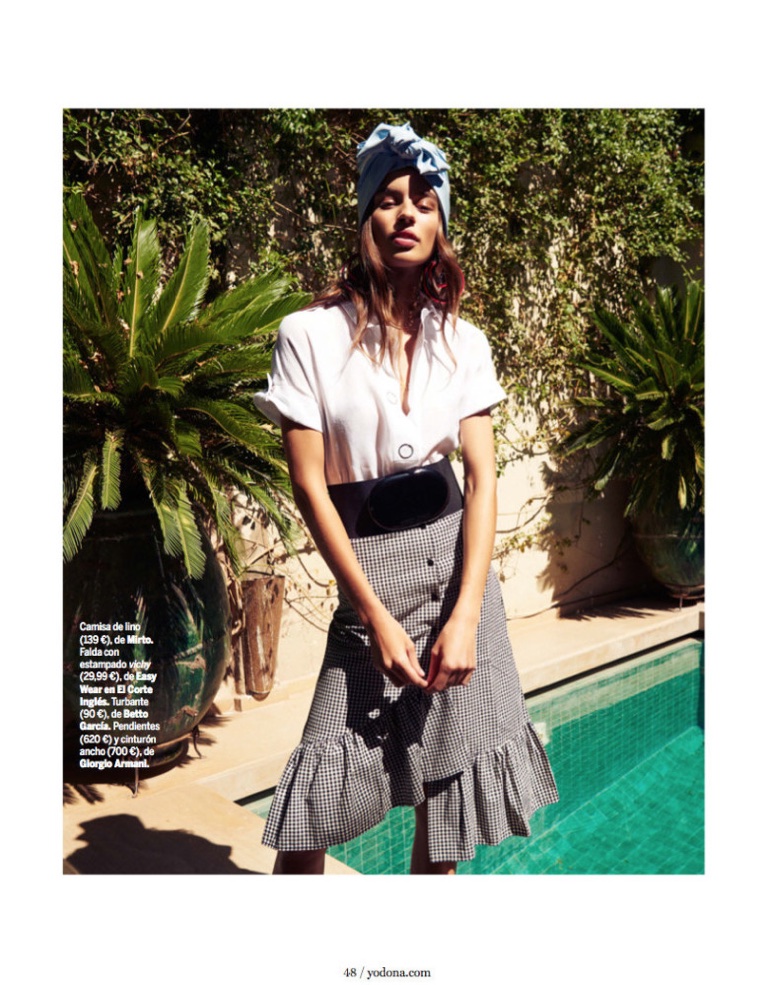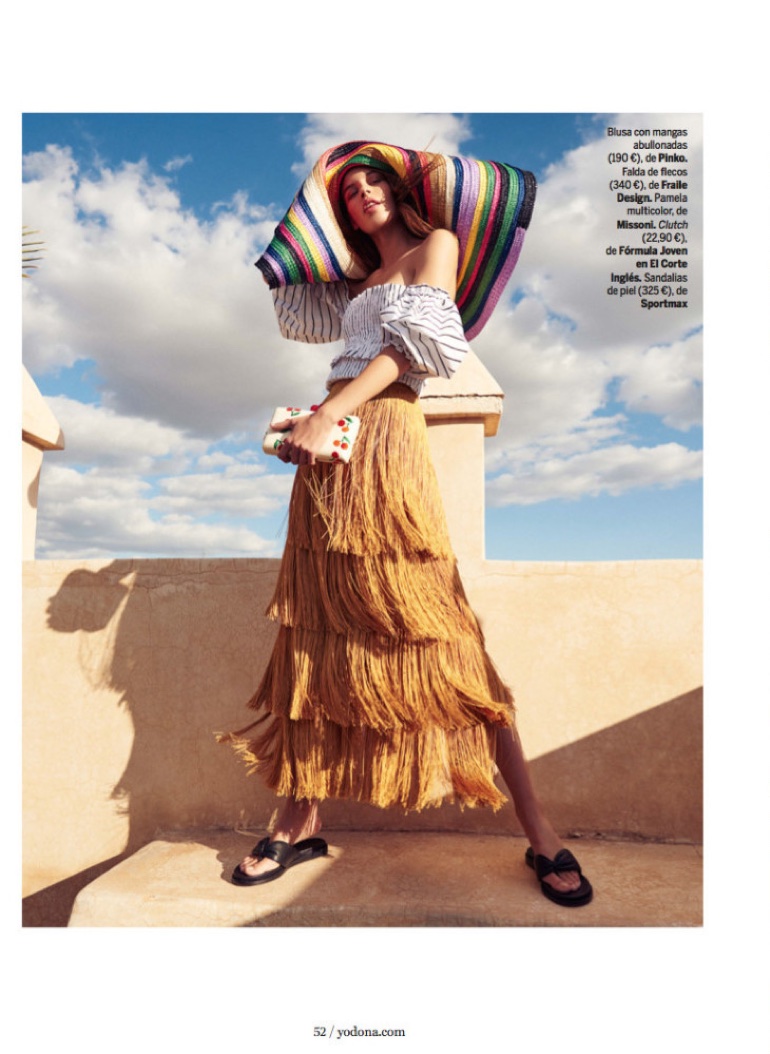 Other Brands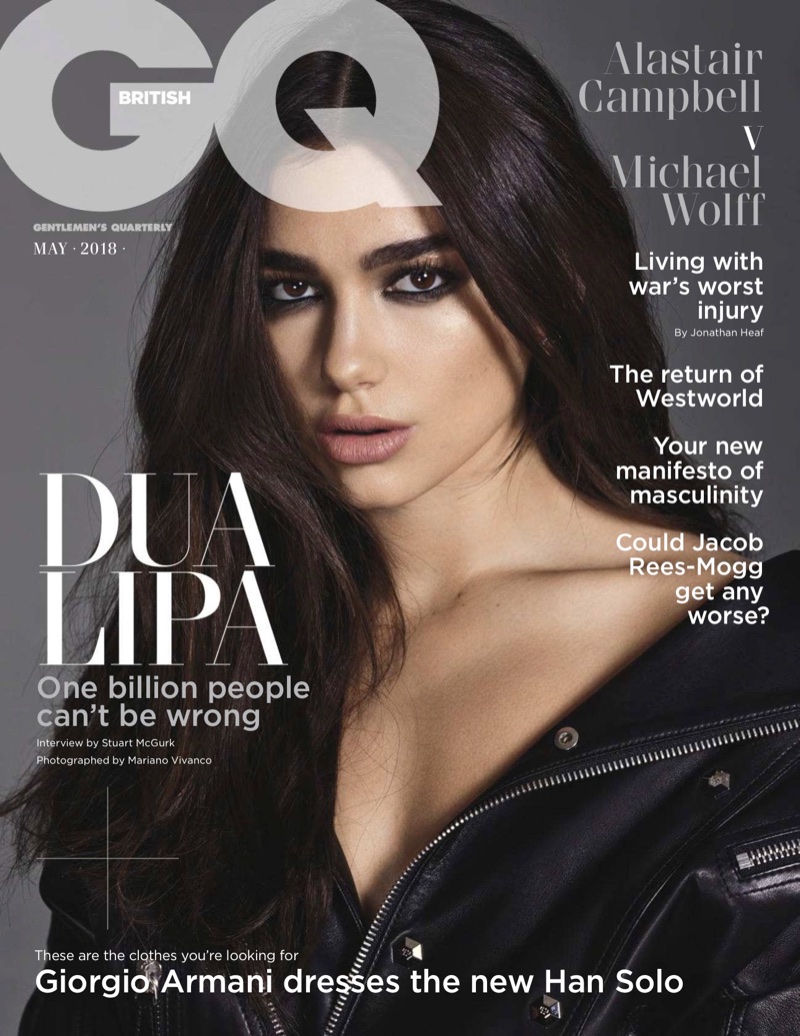 Singer Dua Lipa graces the May 2018 cover of GQ UK. Dressed in black, the pop singer wears a Philipp Plein jacket while rocking a smokey eyed look. Photographer Mariano Vivanco captures the accompanying fashion shoot which features all black looks. Stylist Anna Trevelyan dresses Anna in designs from labels such as Tom Ford, Saint Laurent and The Kooples.
Related: Dua Lipa Wears Fall Outerwear in Evening Standard Magazine
COVER SHOOT: DUA LIPA FOR GQ UK MAY 2018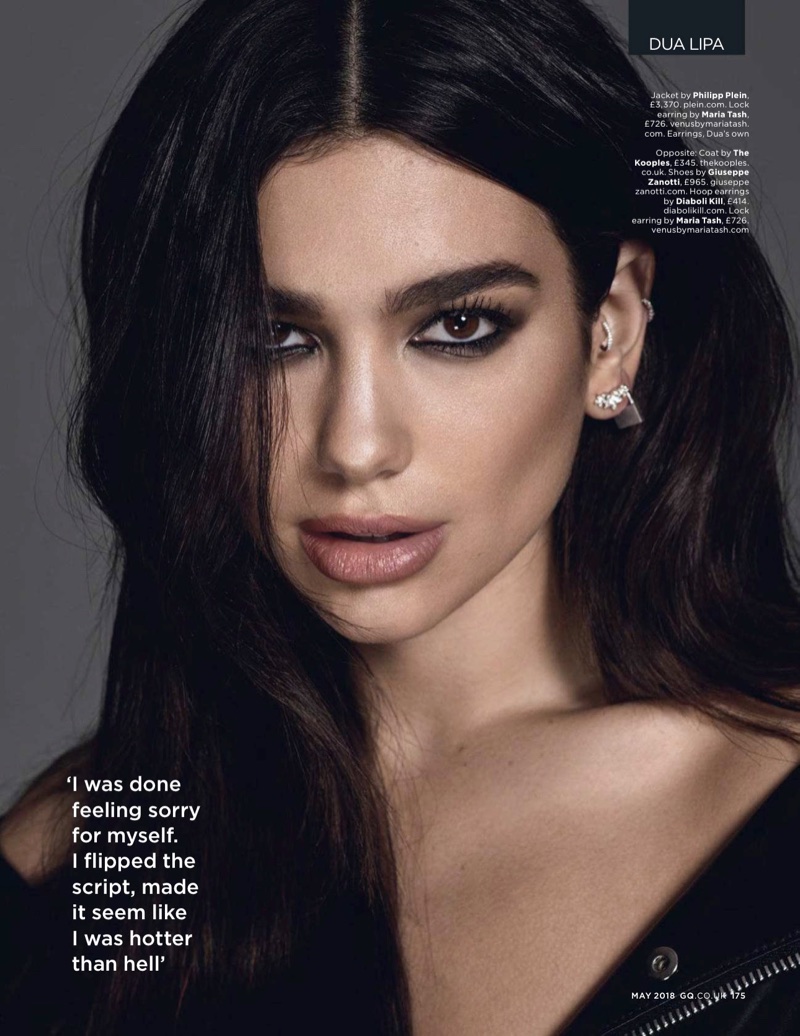 DUA LIPA ON HER SECOND ALBUM
In her interview, Dua talks about the mood of her second album.
"It's very much dance crying. It is a pop album that you're going to be able to dance to, but a lot of the songs are sad. They're about heartbreak and they're about going through some emotional manipulation. It kind of sucks that that's the thing that triggers my creativity, but happy things don't seem to do it for me."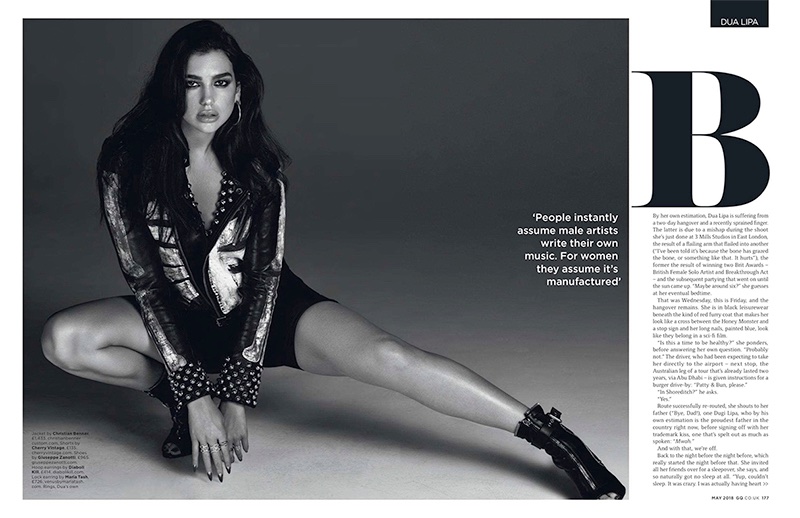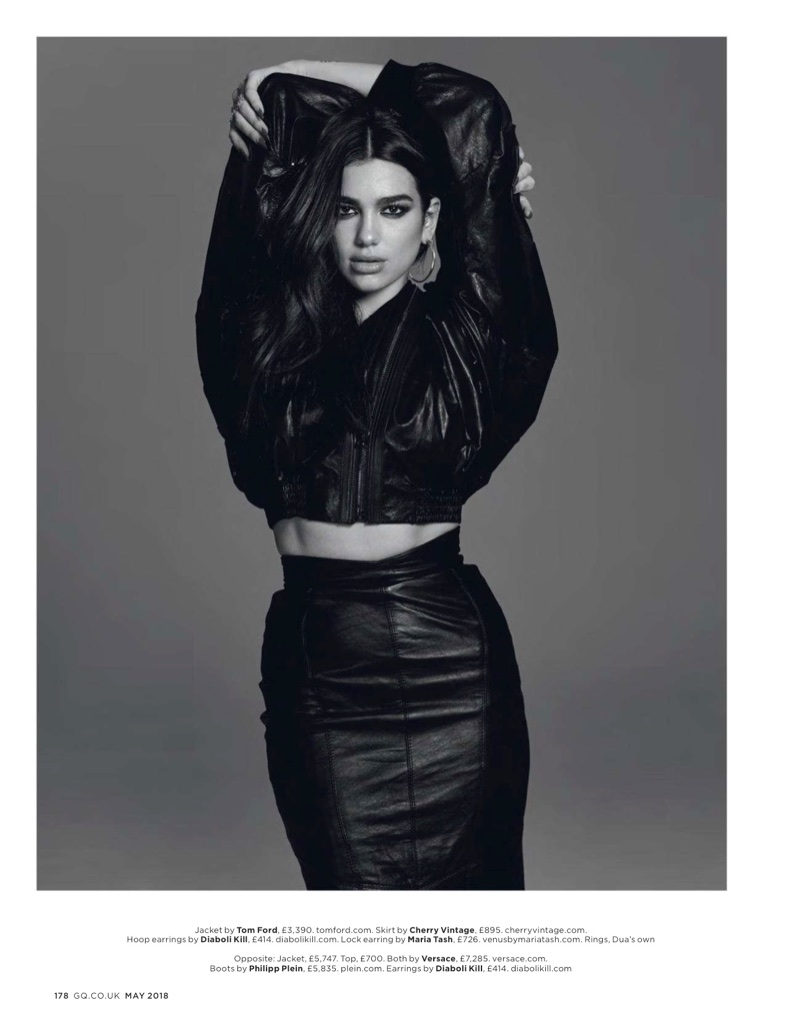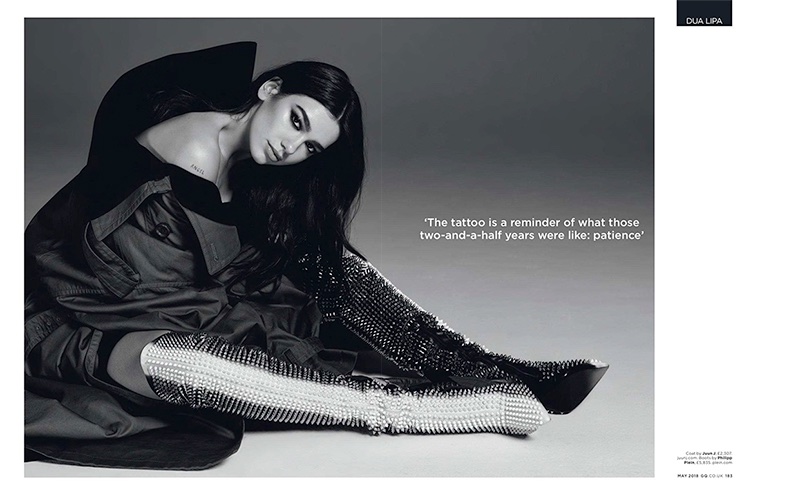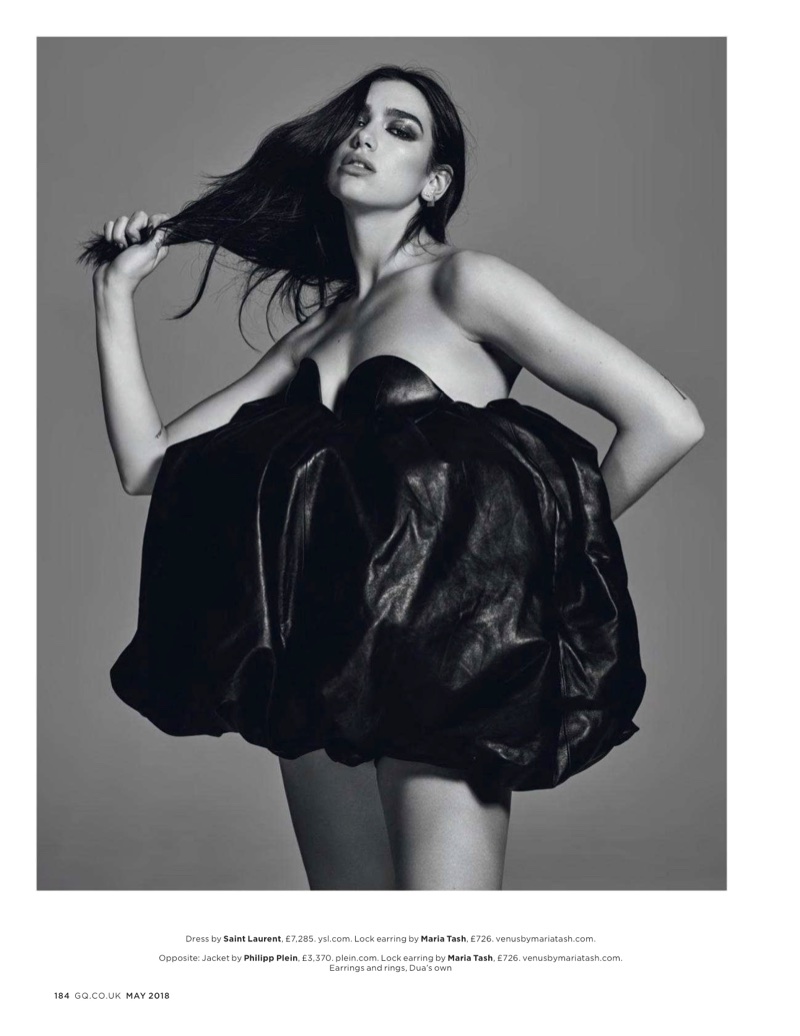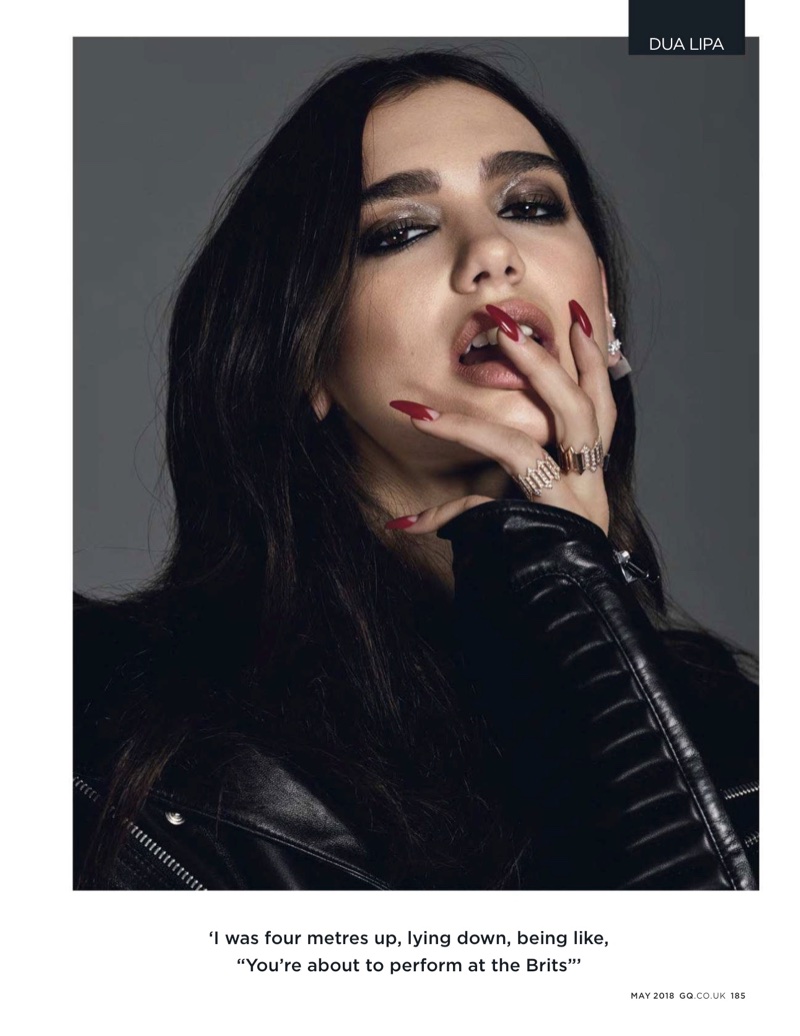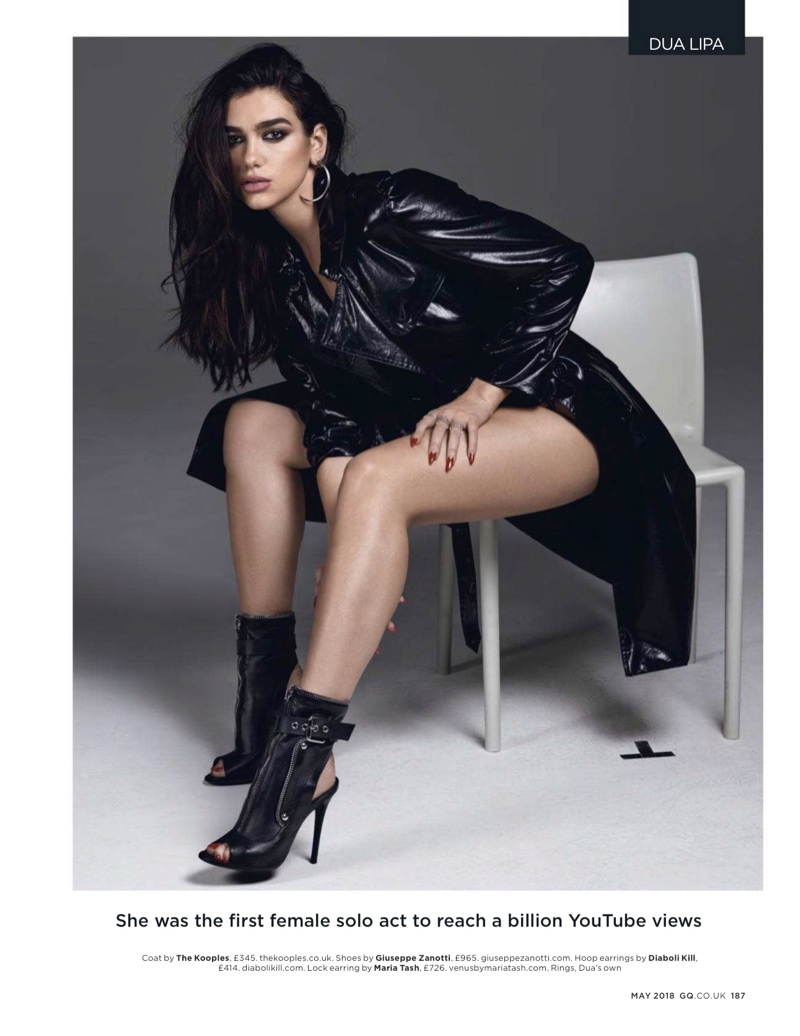 Other Brands
The Square WOC craving trend continues as it's blended with the Golden Class CC style. Take a good look and tell me you are not obsessed. Yes you are!
If you're newbie here, allow us to explain very briefly what the Square WOC is. One year ago, there was just one type of WOC. It's the rectangle WOC.
The Rectangle Version
But now there is an extra choice because the Square WOC is created. And it's not only the shape that's different, but also the interior compartments. Also, you might think that the Square WOC is bigger, which is not true. Now, let's talk more about the Chanel Golden Class CC Square WOC, released for the Spring Summer 2018 Collection Act 2.
There are more Square WOC styles, if you want to see them all, go here….
The Design
The Golden Class CC Square WOC is designed with a cube shape. It's crafted with a front flap just like the rectangle WOC. In fact, a lot of components are like the rectangle WOC like the woven chain leather strap for shoulder or cross body carry. As well as the beautiful diamond quilting that screams both chic'ness and Chanel.
And here is what we love about this Square WOC – it's made from grained calfskin. Calfskin is durable and that's exactly what you need when carrying a mini bag.
It's called the Golden Class CC because of the elegant center lock. The center lock is created with a gold plate featuring nano studs on the corners. The center is refined with a 3D CC logo of which appears to be hanging. It's a gorgeous bag, one that will make a lot of people envy.
The Interior
The Square WOC features a zip pocket, central compartment, credit card slots. And there is even room for an iPhone 7+. For a small bag, it's quite amazing. And there is a lot of space to organize your belongings.
If you want to read the full review of the Square WOC, including the interior, go here….
The Prices And Sizes
Style code A84519, measuring 5.7' x 6.7' x 2.4' inches, priced at $2800 USD, $3550 CAD, €2530 EUR, £2270 GBP, $4250 SGD, $22200 HKD, $4090 AUD, 12950 MYR via Chanel boutiques.
Other Brands
Other Brands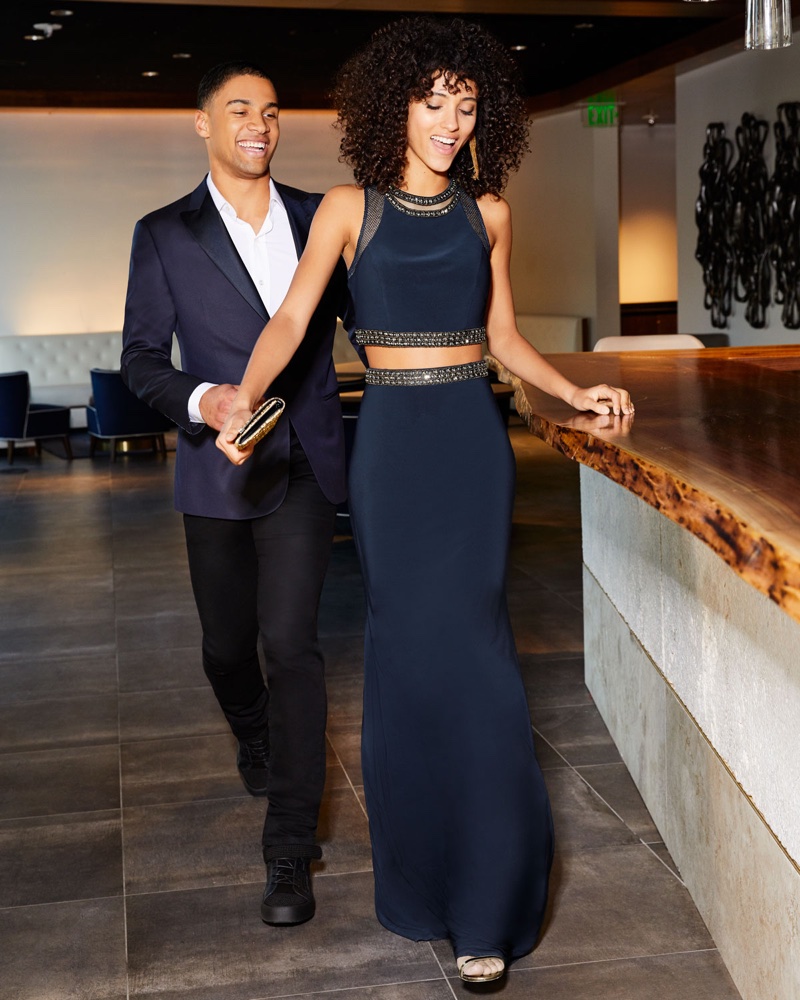 With the spring-summer season here, looking for fashionable yet practical looks for evening wear occasions should be at the top of your list. Luckily, Neiman Marcus provides inspiration with the launch of a new trend guide. The fashion shoot spotlights elegant two-piece sets. From off-the-shoulder crop tops to ruffled skirts and flared pants, get ready to take on formal looks.
Related: Fun in the Sun | 8 Colorful Swimsuit Looks for Summer
NEIMAN MARCUS TWO-PIECE EVENING WEAR SETS LOOKBOOK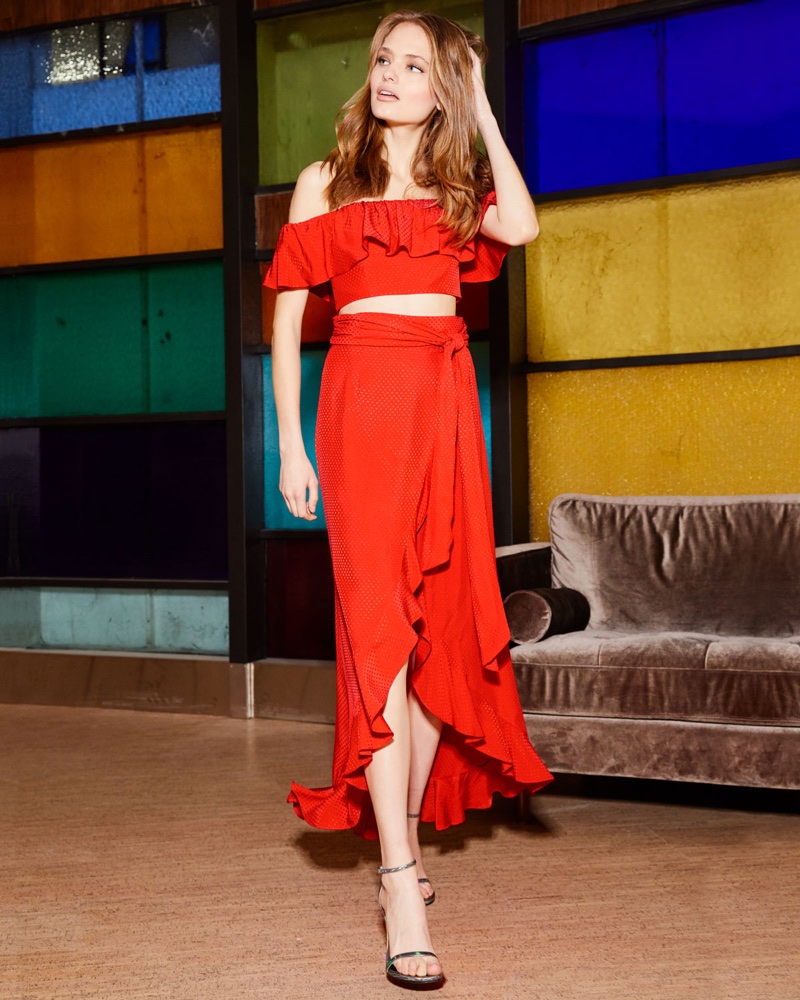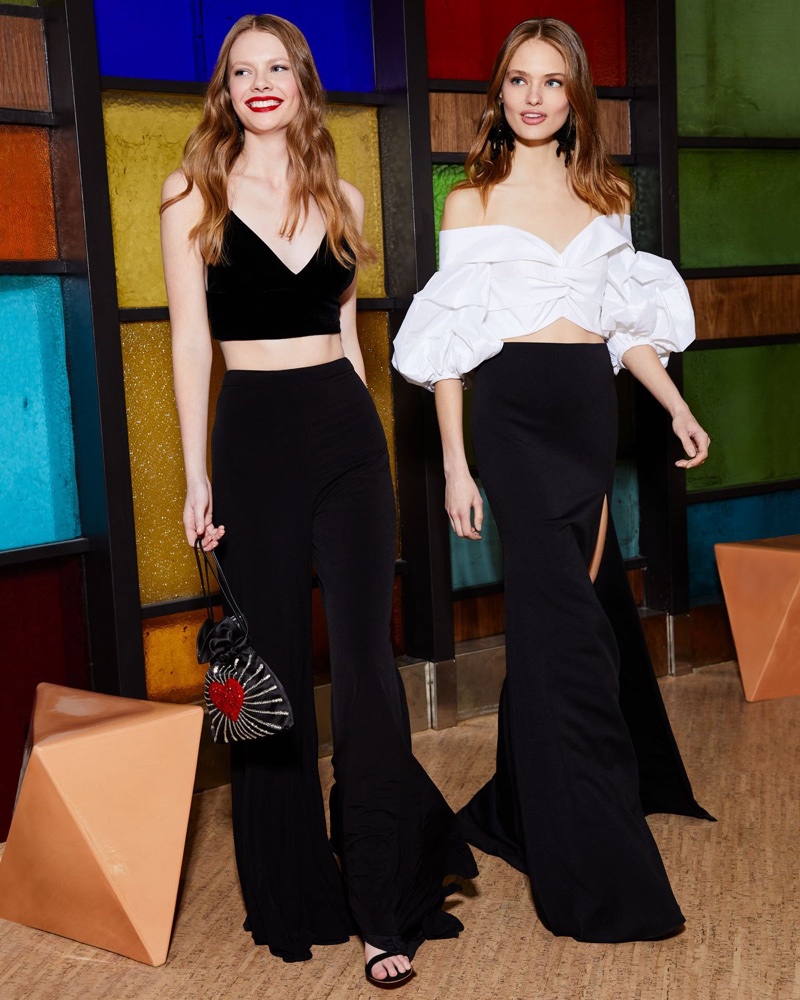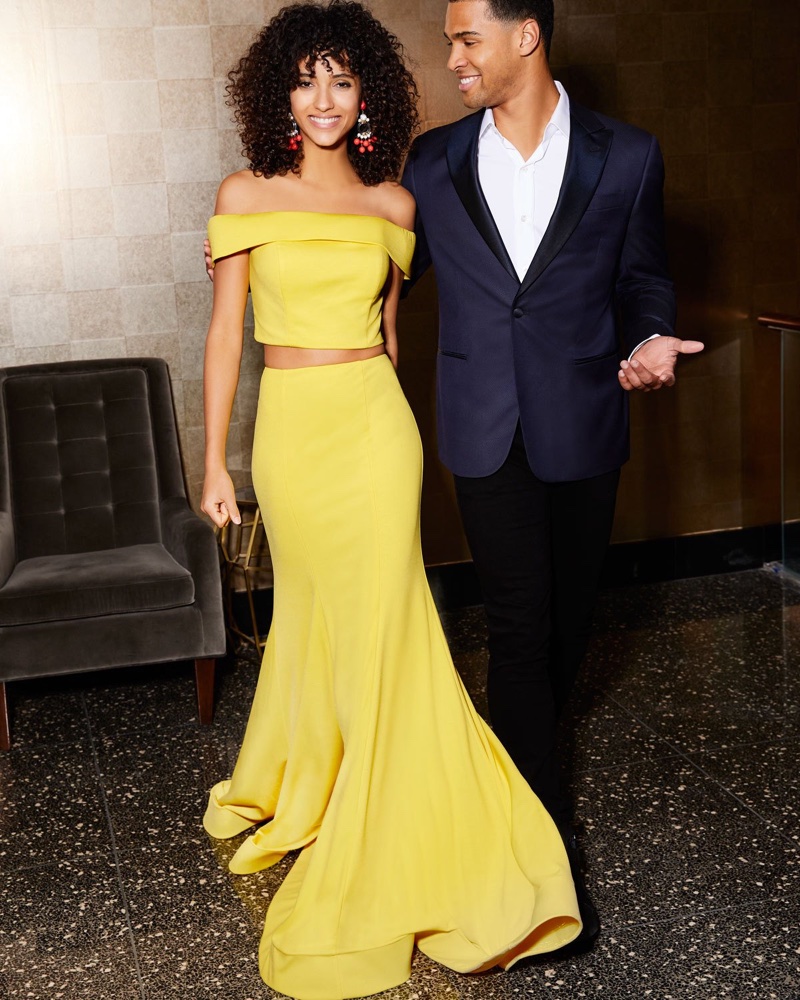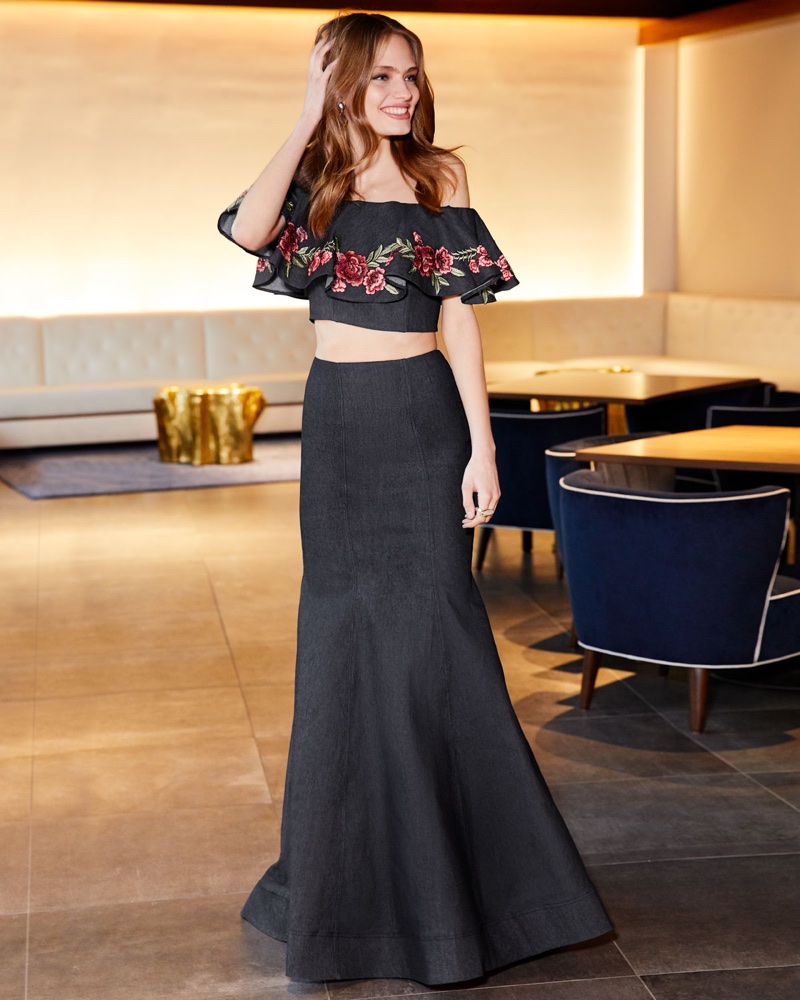 Categories

New Posts

Hot Posts