Other Brands
The J'Adior Small Clutch With Chain
Just to make one thing clear. This is not the J'Adior Wallet On Chain Bag, that's a different handbag. The Wallet On Chain Bag looks the same as the J'Adior Small Clutch in the exterior, but there are differences in the interior and shape. Take a look at the Wallet On Chain here and compare:
The J'Adior Wallet On Chain
We will also write a bit about the differences of these two bags below.
The Design
The J'Adior Bag is now part of the permanent collection of Dior. The Small Clutch with Chain version is crafted in rectangle shape, just like a small evening bag. The front is built with slot handclasp, which is a signature design of the line. The slot handclasp is refined with the line's signature – 'J'Adior'.
The bag comes with a ladylike bijoux chain for shoulder or cross body carry. The chain can be removed, so that the bag can transforms from a beautiful mini shoulder bag to a chic evening clutch.
The J'Adior Small Clutch is a good investment because the design looks timeless and classy. It's definitely one of those one-time purchase and forever-in-style bag.
Before we dive into the interior, let's compare the J'Adior Small Clutch with the J'Adior Wallet On Chain, shall we?
The J'Adior Small Clutch vs Wallet On Chain
As you can see the two images of the J'Adior handbags above, they look quite similar. Yet there are major differences, especially the interior.
The J'Adior Small Clutch is measured 19 x 11 x 5 cm and the J'Adior Wallet On Chain is measured 19 x 12 x 3 cm. So in terms of height, they're exactly the same. But in width, the Clutch is slightly smaller. And 2 cm in depth is a huge difference. It means that the interior of the Clutch is much more spacious.
And one more thing – the J'Adior Wallet On Chain's interior is much more structured with pockets and card slots. If you like to organize your stuff, go for the J'Adior Wallet On Chain. If you like to have more space in the interior, then pick the J'Adior Small Clutch.
For a full review of the J'Adior Wallet On Chain, please go here…
The Interior
The J'Adior Small Clutch With Chain Interior
The J'Adior WOC Interior
The J'Adior Clutch's interior looks more like a flap bag. Inside you will find one main compartment with 2 card slots. It's not a big bag, but it can hold all your daily essentials.
The Prices And Sizes
The chain is 120 cm long, the bag measures 19 x 11 x 5 cm, priced at £1150 GBP, €1320 via Dior boutiques.
More Images And Colors
Other Brands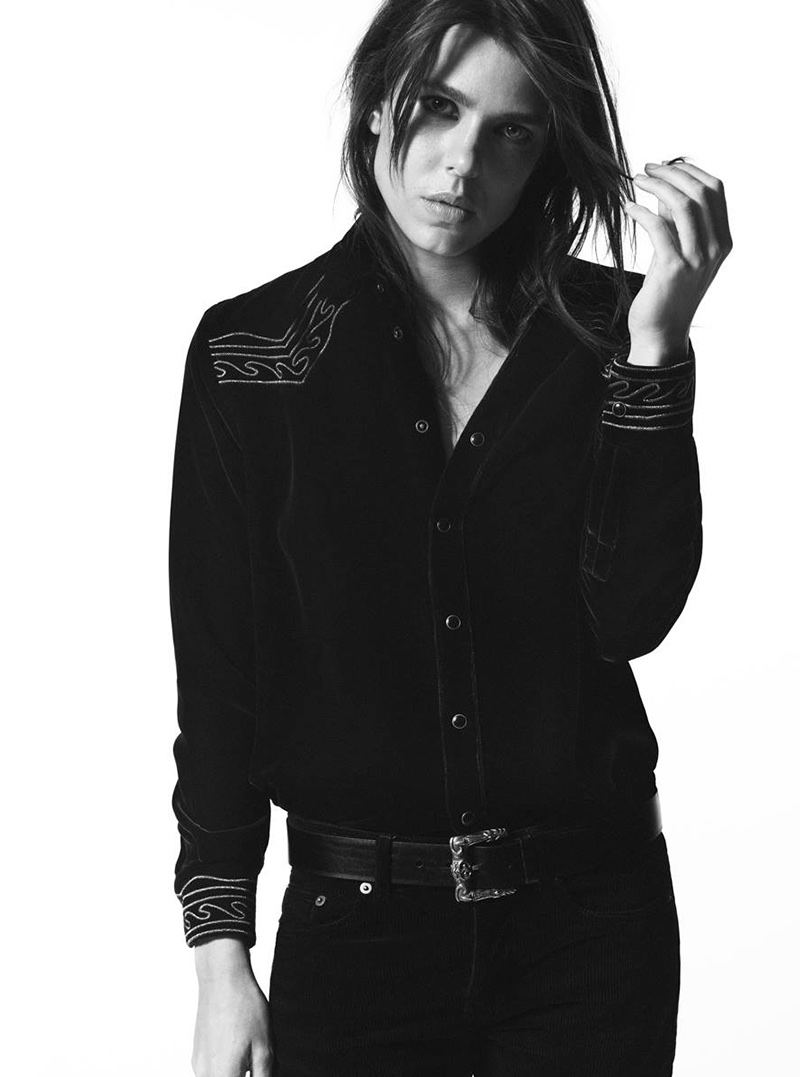 The granddaughter of Grace Kelly, Charlotte Casiraghi, is the latest star to appear in Saint Laurent's fall-winter 2018 campaign. With previously released images starring Kaia Gerber and Zoe Kravitz, David Sims captures the black and white images. Styled by Alastair McKimm, Charlotte embraces effortlessly chic looks. In one shot, the brunette wears a metallic strapless dress with pleating. And in another, Charlotte rocks denim with an embellished shirt and statement belt.
Related: Charlotte Casiraghi Stuns in Gucci Cosmetics Campaign
CAMPAIGN: CHARLOTTE CASIRAGHI FOR SAINT LAURENT FALL/WINTER 2018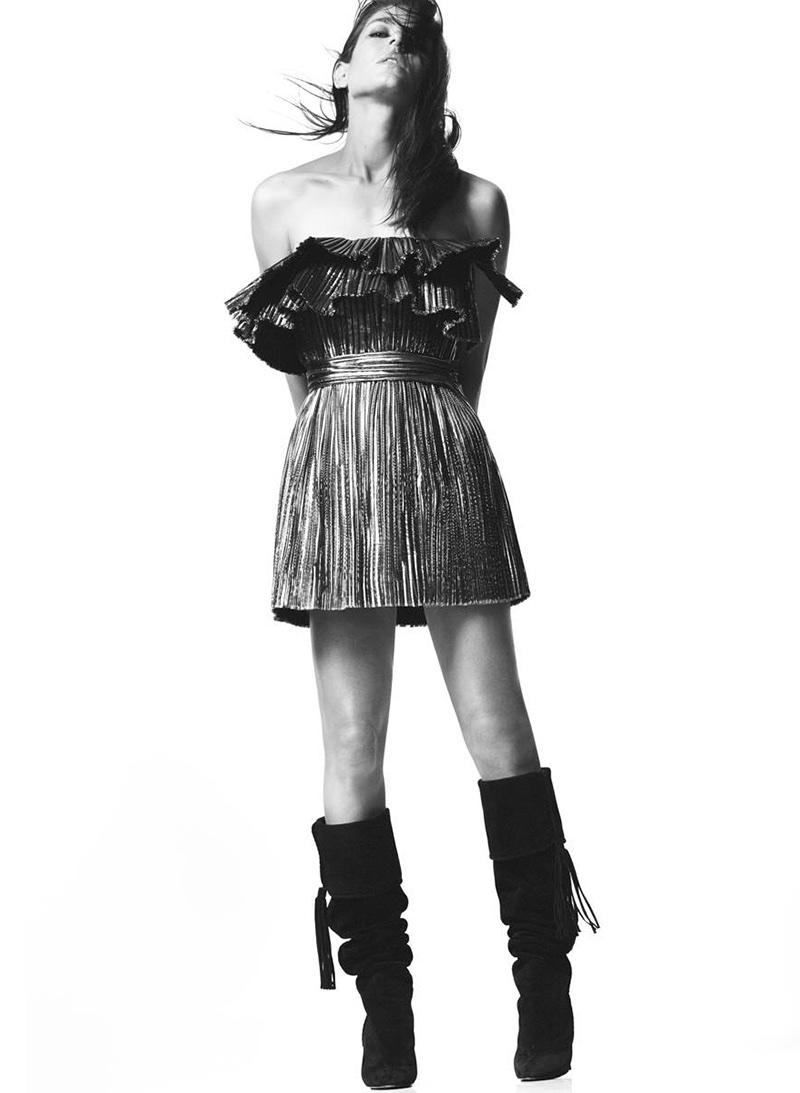 Other Brands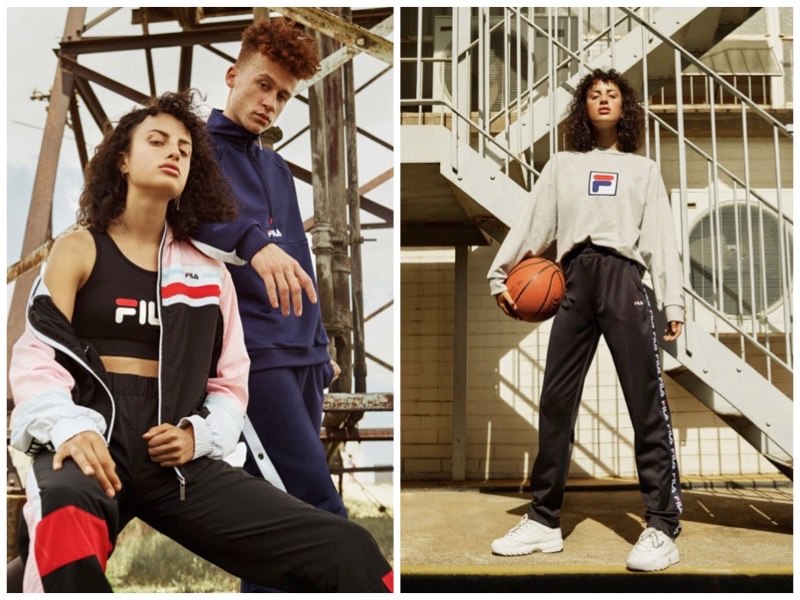 Urban Outfitters takes on sporty vibes with the launch of its latest FILA collaboration. The South Korean brand focuses on vibrant colors and relaxed fits for the collection. From sweatshirts to cropped tees and bodysuits, these pieces will be perfect for your summer wardrobe. Paired with sneakers, the designs are easily comfortable and stylish. See some of our favorites from the FILA collaboration below, and shop more at UrbanOutfitters.com.
Related: The Heat is On! 7 Cool Swimsuits From Urban Outfitters
FILA X URBAN OUTFITTERS 2018 CLOTHING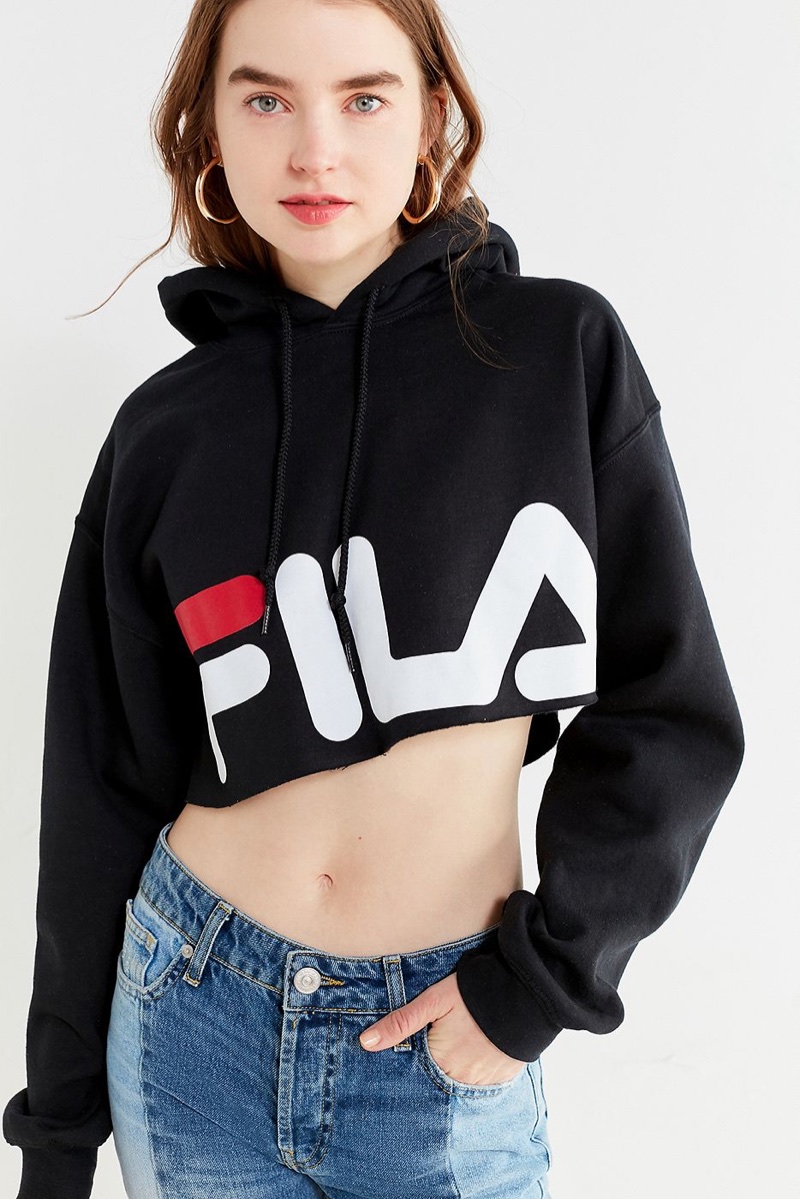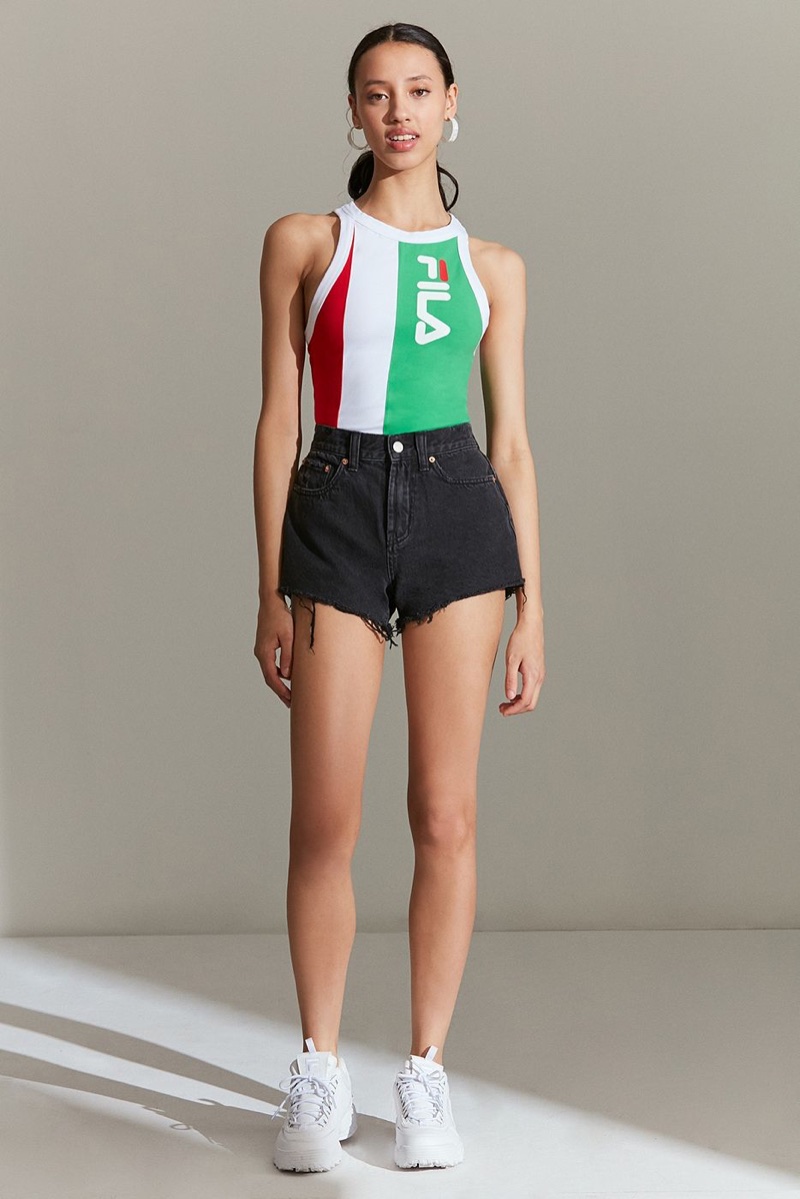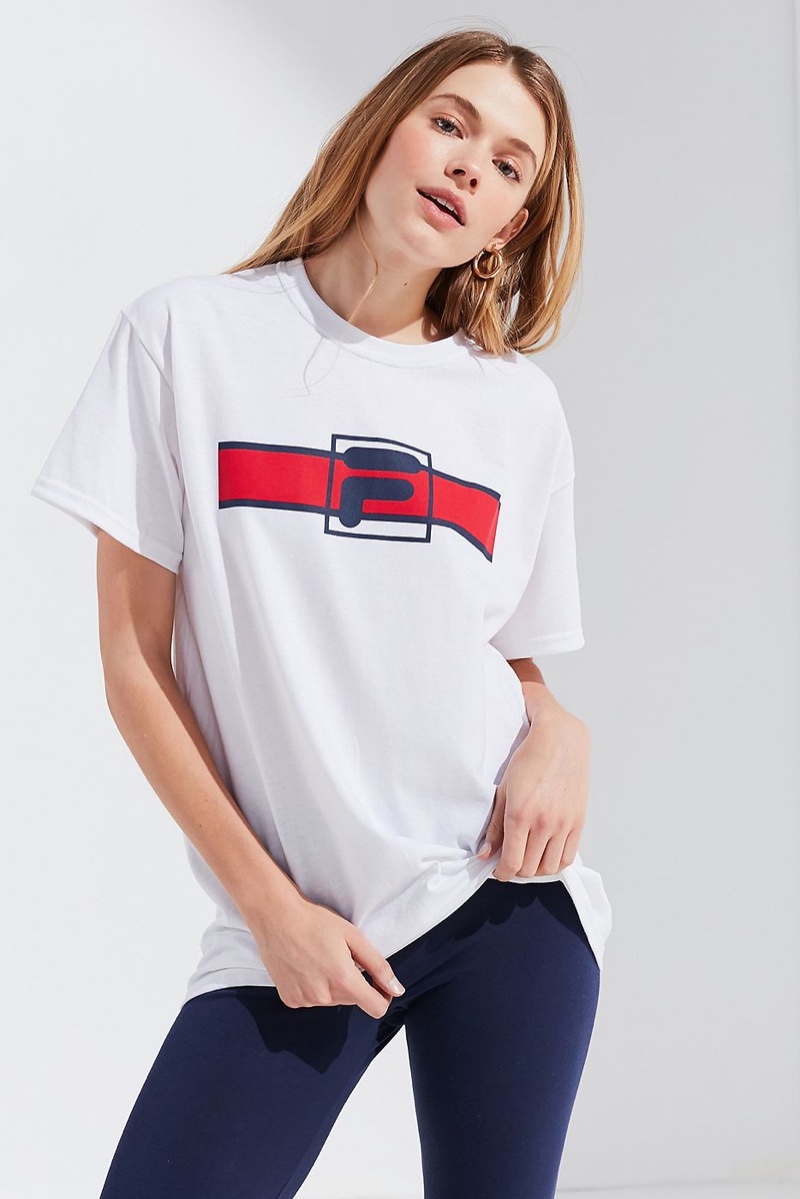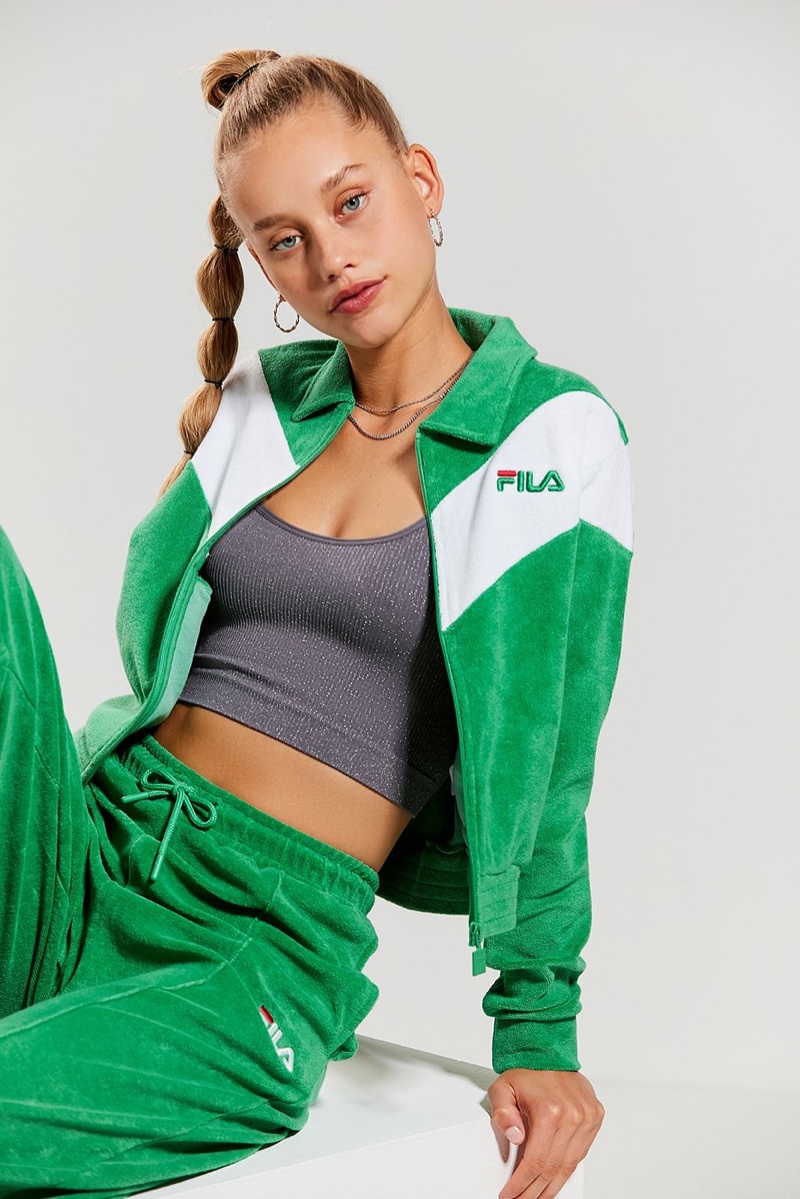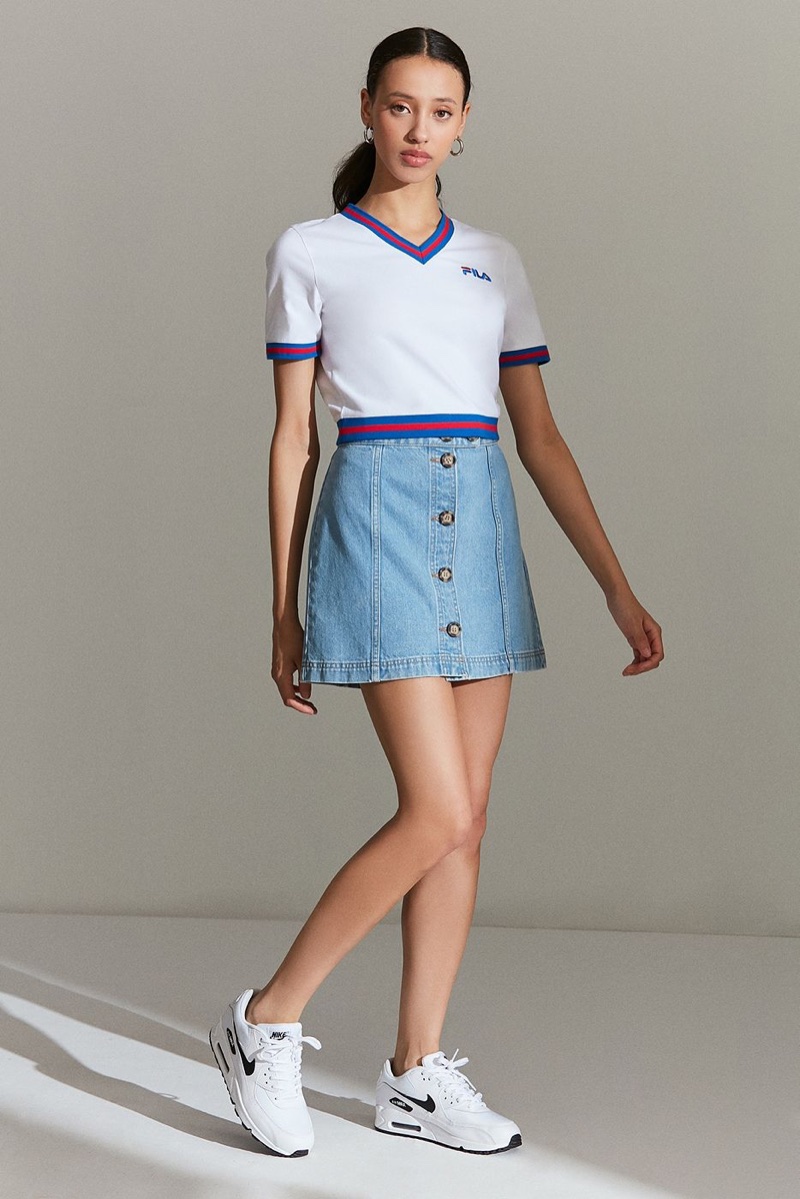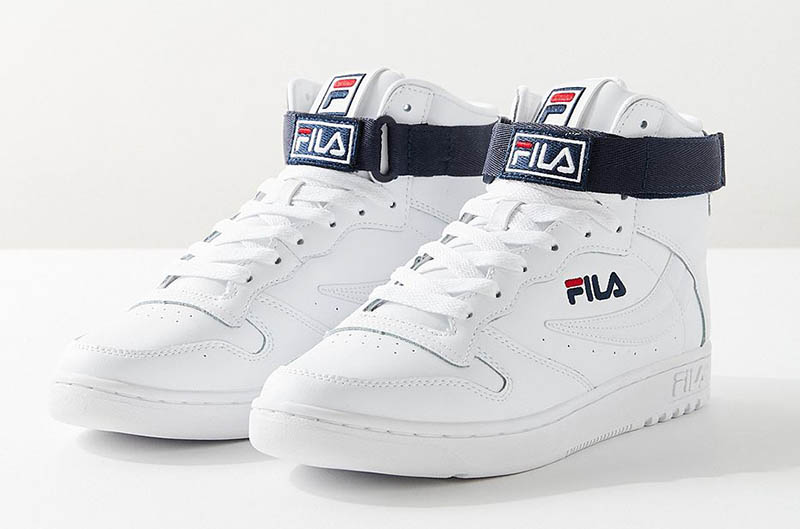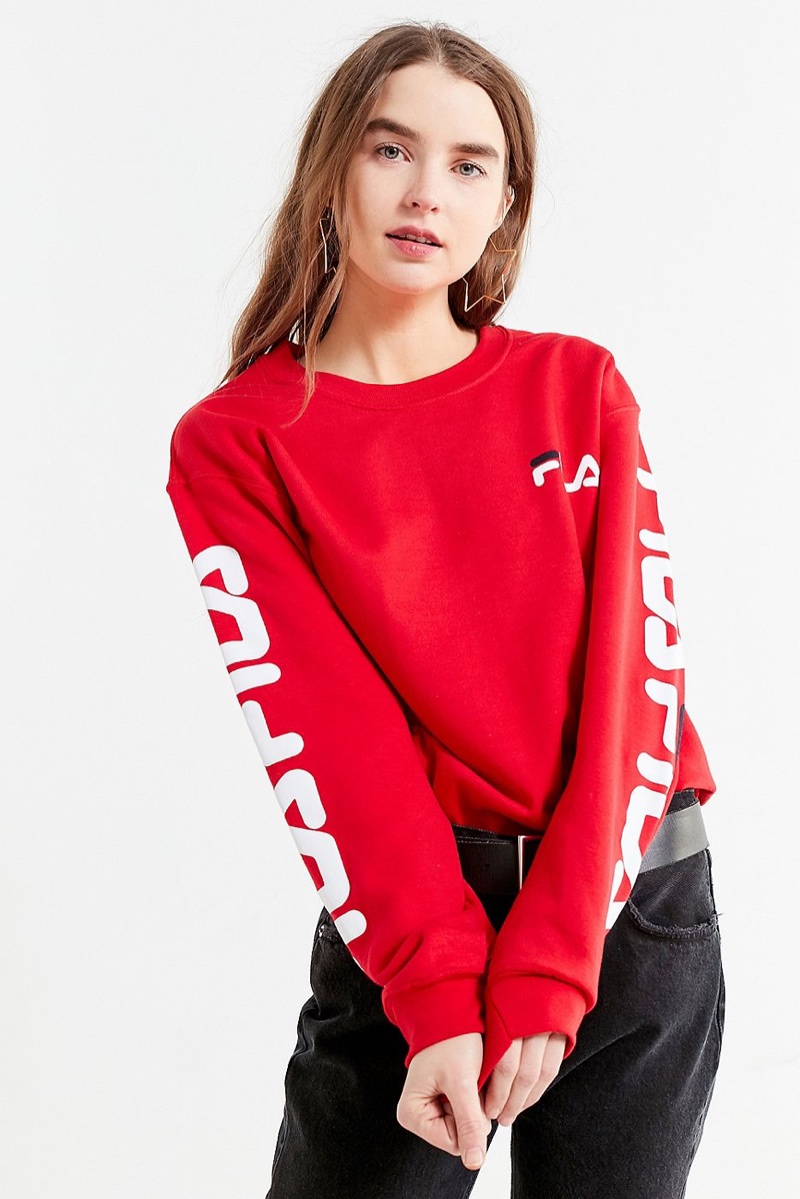 Other Brands
With the new Chanel CC Filigree WOC in town, the collection is now almost complete. And going back to history, the CC Filigree line started with the Vanity Case, which became enormous famous in the shortest period of time. Since then, Chanel has created the CC Filigree in backpack, flap bag, wallets and chain clutch. This WOC edition is introduced for the Spring Summer 2018 Collection Act 1.
The Design
We haven't read any news about the Timeless CC WOC lately, but the CC Filigree WOC is a great replacement. And here's why:
The Timeless CC WOC is crafted with the CC logo in leather, also known as the Timeless CC logo. The CC Filigree WOC's logo might be an updated version. It's also made with leather, but in 3D formation. It also features 4 shimmering studs on each end of the CC logo.
The CC Filigree WOC is more sophisticated as there is so much going on with the design. Besides the fabulous logo, the body is entirely adorned with diamond quilting for the ultimate chic'ness. The edges of the flap are lined just like the boy WOC.
The secret of this WOC is the structured interior. And you can wear it cross body or just on the shoulder with the signature woven chain leather strap. This WOC is a total beauty.
The Interior
Just like every Chanel WOC, the interior is structured with multiple pockets to help you organize your essentials. The inside features 6 credit card slots, 1 zip pocket, 1 main compartment and another zip pocket on the front flap.
The Prices And Sizes
Style code A84451, measuring 4.8' x 7.6' x 1.4' inches, priced at $2500 USD via Chanel boutiques.
More Images And Colors
Other Brands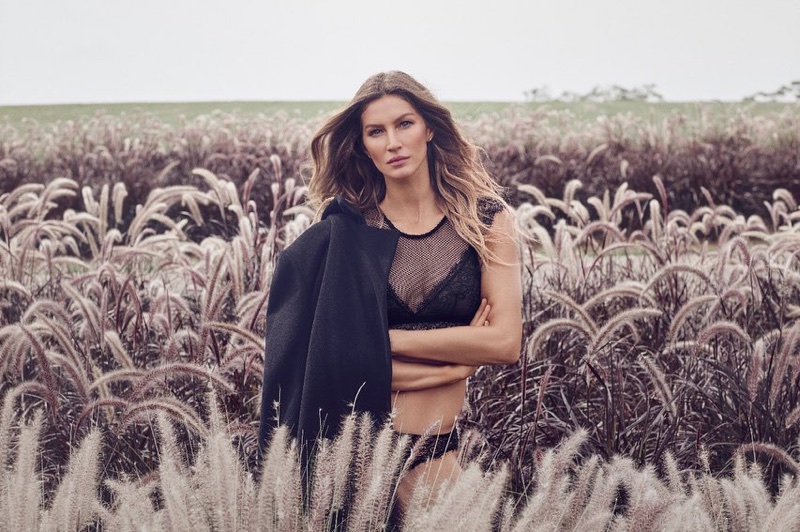 Supermodel Gisele Bundchen returns as the face of Hope Lingerie's fall-winter 2018 campaign. The Brazilian beauty previously appeared in Hope's advertisements from 2010 to 2012. Photographed by Nino Muñoz, Gisele poses outdoors in a mix of undergarments and chic outerwear. The 37-year-old pairs slip dresses and lace bralettes with leather jackets and wool coats. See more images of Gisele for Hope Lingerie below!
Related: Gisele Bündchen Shows Off a Short Hairstyle for New Campaign
CAMPAIGN: GISELE BUNDCHEN FOR HOPE LINGERIE WINTER 2018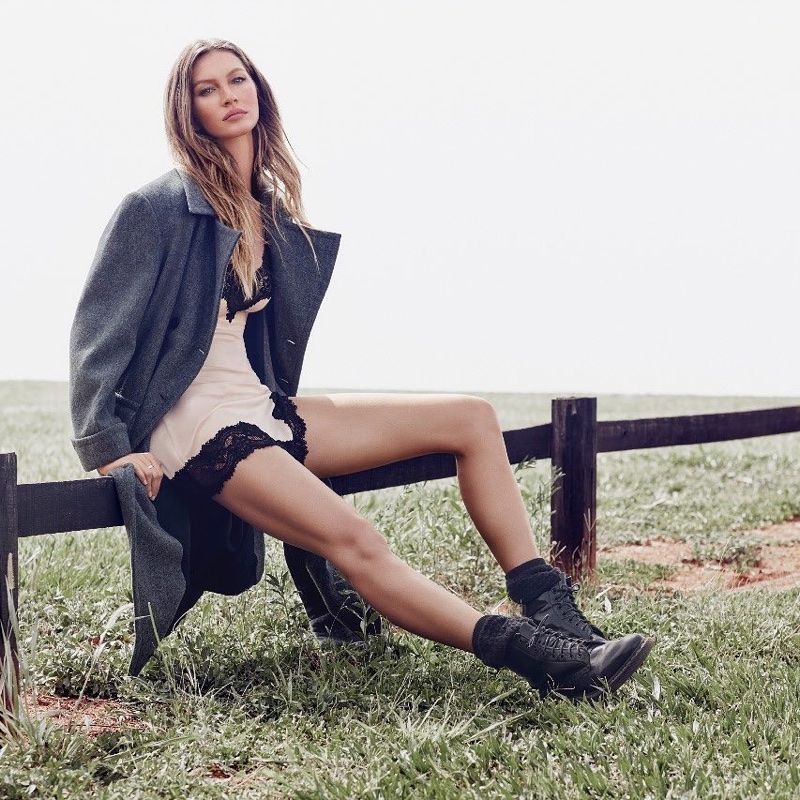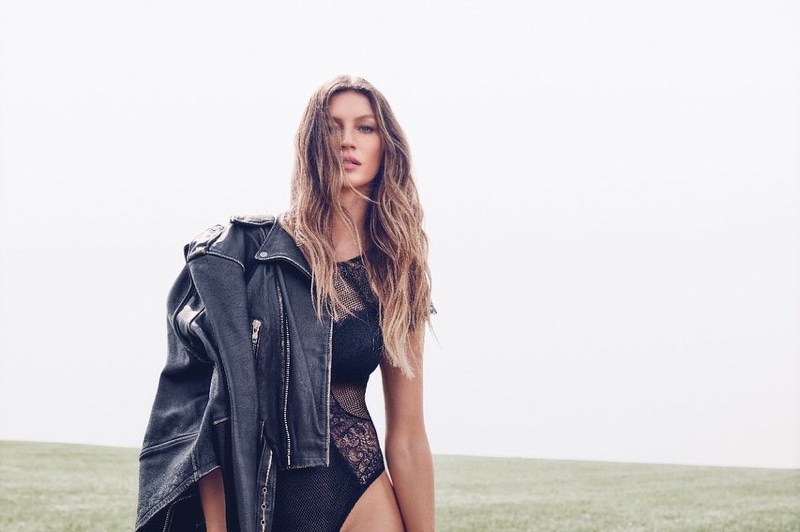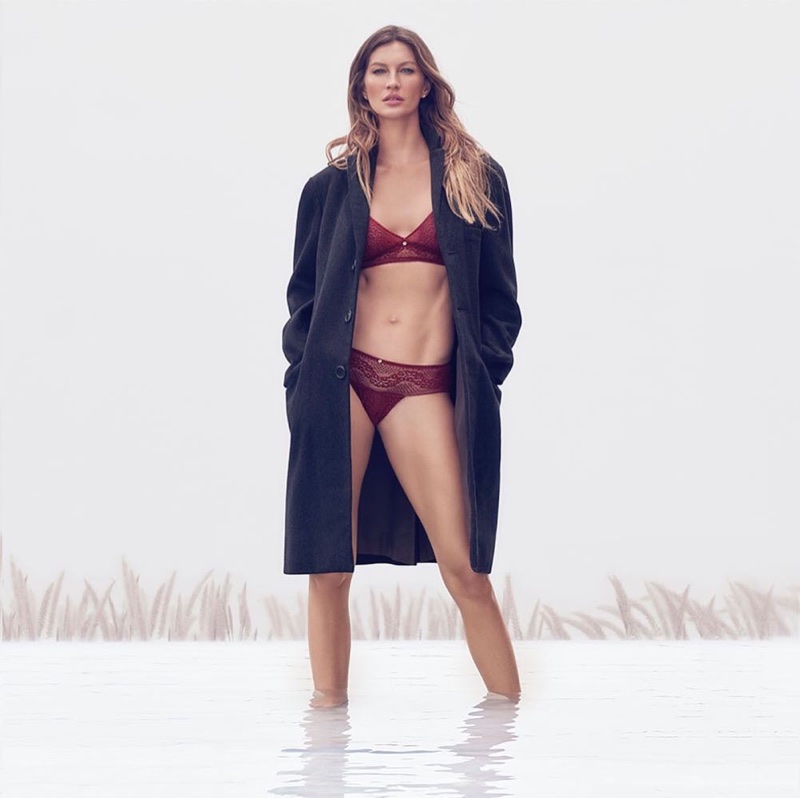 Other Brands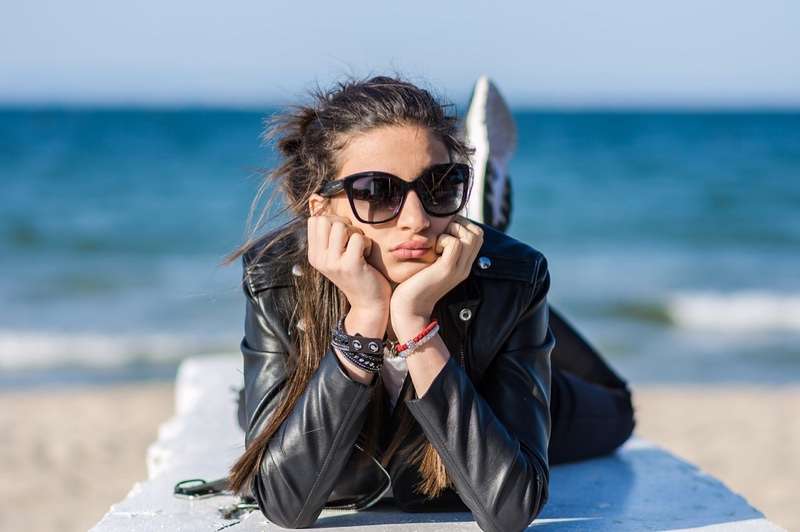 Many people have a passion for clothes and fashion in general. It is something that might have been ingrained upon them at a certain age, or it could have been something that developed in them over time. In any case, if you are one of those people, you probably understand a lot about trends, what is coming into style, and, conversely, what may be on its way out. Fashion is a cyclical industry with a lot of ups and downs, but, by the same token, it is also features many powerful companies that have been staples for many years and show no signs of slowing down. As such, the fashion world is a major player in the investment world as well.
If you love fashion and want to try and build an investment portfolio around it, there are a few things that you should keep in mind. You first have to realize that it is important to have a trading platform that you trust to launch your different investments, one that gives you access to all of the major world indices in a kind of one-stop shop. In addition, you should realize that, even though fashion might be a fun endeavor for you, any kind of investing includes risk that you might lose some of your money. Once you have that in your head, you can take on the fashion world and try to build a portfolio around it using these tips.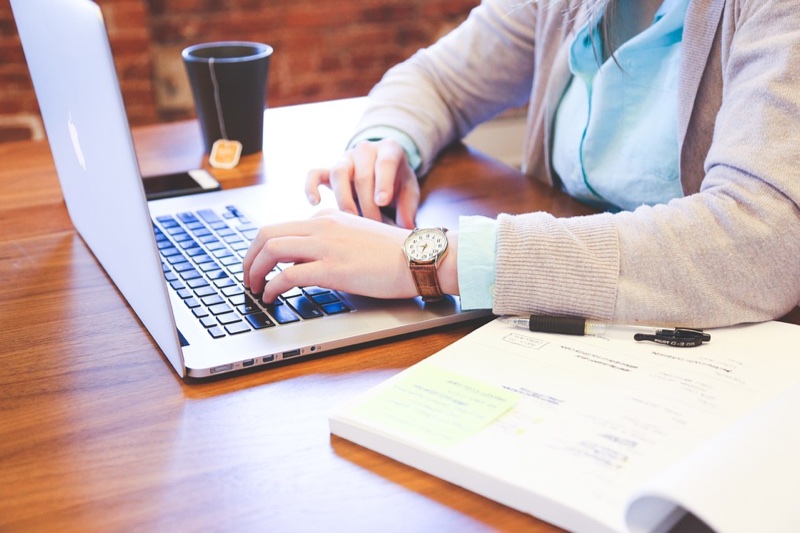 1. INVEST IN WHAT YOU LOVE
Just as someone might invest in the company that makes a certain power tool they find effective or has developed some impressive new online technology that makes their lives easier, it also makes sense that fashion mavens should put their money behind the makers of the clothes and accessories that they find to be both stylish and well-made. If you have a good sense about these things, there's a good chance that you'll be backing some solid winners.
2. LOOK FOR UP AND COMERS
One of the easiest ways to make a lot of money doing any type of investing is to find companies that are just starting out and take chances on them early in their business life. Such companies allow you the opportunity, in most cases, to get in at a relatively low price. They also offer the most opportunity for growth, which is what every investor craves.
3. BALANCE IT OUT
Once you have picked through some of the exciting yet relatively inexperienced fashion companies for your initial investments, it's a good idea to think about balancing those choices with some industry giants. The buying price for these companies is going to be higher than for those newbies. But such companies offer you long-term investment stability, and they're the kind of stocks that you can buy and hold, giving you excellent income for when you need it at a later age.
The next time you're excited about a new company that produces fashions you love, you should think about investing in them. In that way, you might find that your knowledge and passion will pay off for you.
Categories

New Posts

Hot Posts